Beef and date molasses kebabs on cinnamon sticks
Vered Guttman, Haaretz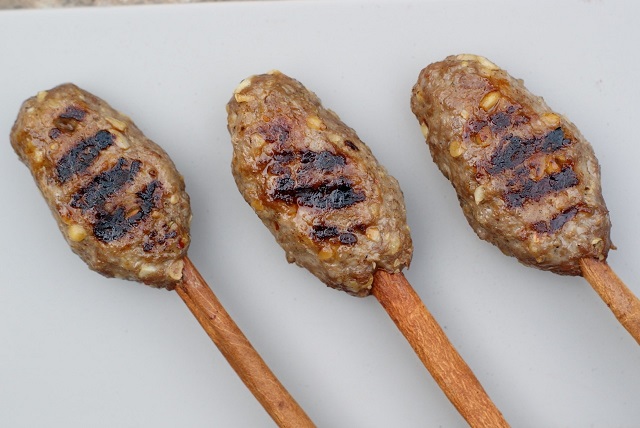 Copyright © http://www.haaretz.com/blogs/modern-manna/lamb-and-beef-kebab-two-recipes-to-spice-up-any-bbq-1.515180
Forming these kebabs around cinnamon sticks makes for an impressive presentation, one you can occasionally find at upscale Middle Eastern-style restaurants in Israel.

Yields about 18 kebabs
Ingredients
For the kebab:


2 lbs. ground beef chuck
3 tablespoons date molasses
2 oz. pine nuts, ground in a food processor
2 garlic cloves, minced
2 tablespoons lemon juice
1/4 teaspoon nutmeg
1/2 teaspoon cardamom
1/2 teaspoon cinnamon
1/4 teaspoon ground hot pepper (or to taste)
1/2 teaspoon white pepper
1 tablespoon kosher salt
18 cinnamon sticks (optional)

For the glaze:


1/4 cup date molasses
1/4 cup olive oil
1 teaspoon salt
Directions
Mix all the ingredients except the cinnamon sticks and knead with your hands.
Form kebabs around the cinnamon sticks (if not using the cinnamon sticks, simply form into patties.
Put on a tray, cover with plastic wrap and put in the fridge for 2 hours, and up to overnight.
Mix the glaze ingredients and set aside.
Brush the kebabs with glaze on both sides and grill on charcoal or gas grill, about 2-3 minutes on each side.
6. Serve immediately.
BETEAVON and ENJOY!
Click HERE for the full recipe
---
More recipes using beef
---
Bring Tastes of Israel into your Kitchen!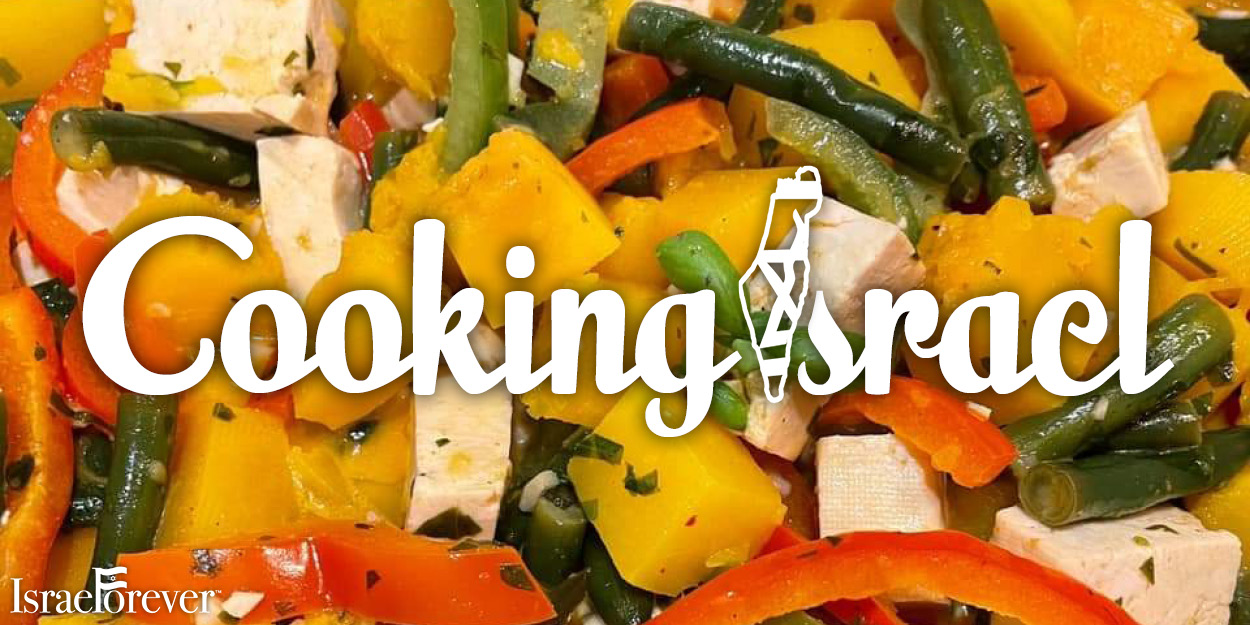 Check out more Cooking Israel Recipes full of aromas and flavors to remind you of Israel today and everyday!

Click HERE to download our FREE Cooking Israel Cookbook.