Beef kebabs in date and pomegranate molasses
Vered Guttman, Haaretz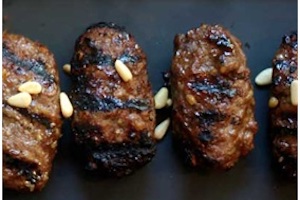 Copyright © http://www.haaretz.com/blogs/modern-manna/1.653210
Ingredients
For the kebab:


2 lb. ground beef chuck
1¼ cups pine nuts, finely ground in a food processor
3 tablespoons date molasses
1 tablespoon pomegranate molasses
2 garlic cloves, minced
Pinch nutmeg
Pinch cumin
2 teaspoons kosher salt

For the glaze:


1/2 cup date molasses
1/2 cup olive oil
2 garlic cloves, minced
1 teaspoon kosher salt
Directions
1. In a large bowl, mix all ingredients of the kebab, kneading with your hands.
2. Form about 15 4 inch long, flat kebabs and arrange on a tray.
3. Put in the fridge, uncovered, for 30 to 60 minutes. (you can leave it in the fridge overnight, in that case cover with plastic wrap).
4. In the meantime, process glaze ingredients in a blender until smooth. Keep in a covered dish at room temperature until ready to use.
5. Prepare grill to medium heat. Place kebabs 1 inch apart and grill on both sides until barely pink in the center.
6. About two minutes before removing from grill, brush top side of kebab with glaze.
7. Grill for 2 more minutes and remove from grill.
8. Let rest for 5 minutes, covered loosely with foil, then serve.
BETEAVON and ENJOY!
Click HERE for the full recipe
---
More chicken recipes
---
Bring Tastes of Israel into your Kitchen!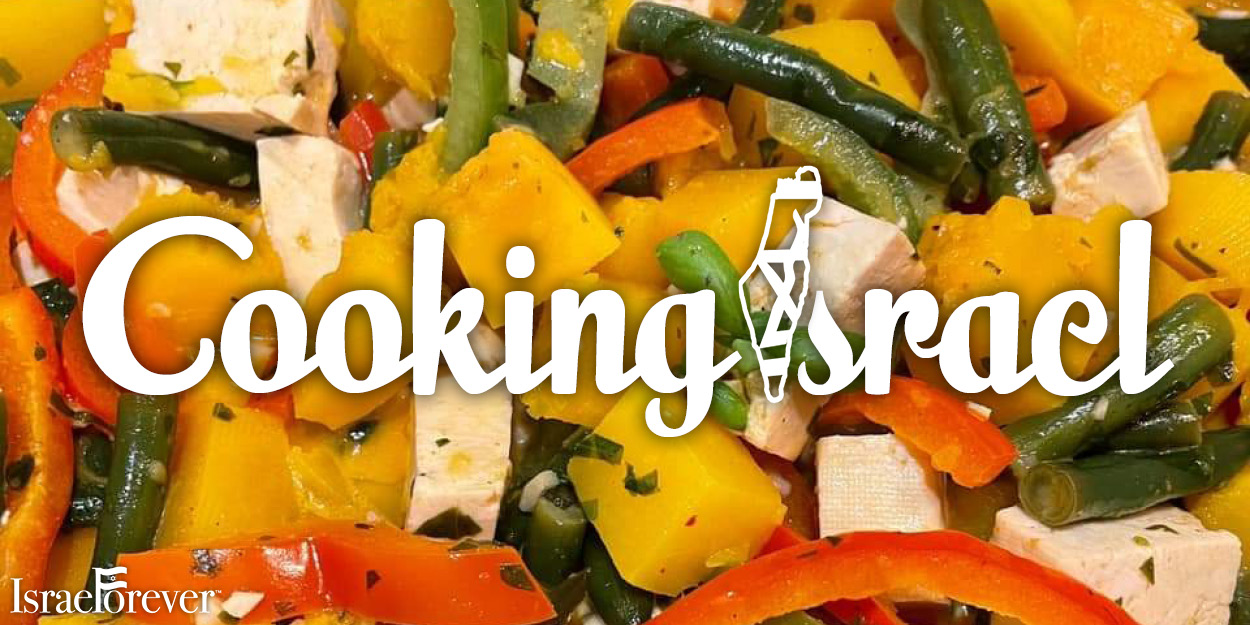 Check out more Cooking Israel Recipes full of aromas and flavors to remind you of Israel today and everyday!

Click HERE to download our FREE Cooking Israel Cookbook.