BEST ISRAEL-INSPIRED VEGAN SHAKSHUKA RECIPE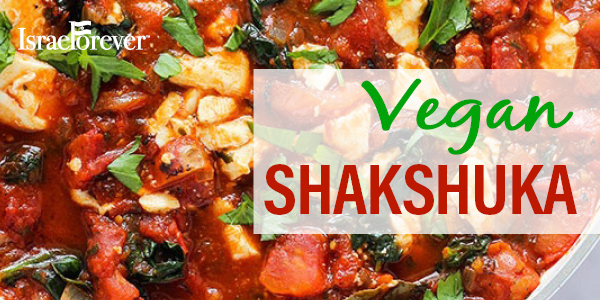 Vegan, gluten free, nut free
Eggs with no eggs? This Israel inspired shakshuka will have you coming back for more, perfect with regular or gluten free bread for a Sunday brunch, a light dinner, or anytime. ALL IN ONE SKILLET!
INGREDIENTS
3 Tbsp extra-virgin olive oil
1 cup roasted eggplant and/or zucchini cubes 
1 onion, minced
1 block firm tofu 
2 cloves garlic, minced
1 red bell pepper, seeded and sliced or cut into chunks as preferred
6 tomatoes, or 1 large can with juices
1 tsp ground cumin
1 tsp zaatar
1 tsp paprika
1 tsp salt
pinch of black pepper
Chopped parsley, for serving
Tahina, for serving
2-4 pita or gluten-free bread
INSTRUCTIONS
Cut eggplant and/or zucchini into 1-2 inch cubes. Sprinkle with salt and let rest for 10 minutes to draw out moisture.
Heat 1 Tbsp oil in a large skillet over medium-high heat. Fry vegetable cubes until browned on all sides and set aside.
Add 1 Tbsp oil and saute onion until softened. Add tofu in chunks of preferred size and brown on all sides and set aside.
To the same skillet add the last tablespoon of olive oil, garlic and red pepper, and brown gently.
Pour in tomatoes and add spices and stir thoroughly. Lower heat, cover and let simmer for 10-15 minutes until sauce has thickened.
Add browned vegetables, tofu and onions, salt and pepper and cover. Cook for five minutes for flavors to mesh.
Sprinkle with parsley and serve with fresh tehina and pita or gluten-free flat breads.
Make this dish even more delicious and healthy by tossing in a handful of spinach or swiss chard, sprinkle with nutritional yeast, or even a handful of spirulina!
Check out these twists on an Israeli great from people whose visits to Israel clearly left them inspired by our great cuisine!
Quinoa, white bean and Veggie Shakshuka
Vegan Shakshuka with Polenta eggs, tofu feta and cashew cream cheese
---
Recommended for you:
---
Bring Tastes of Israel into your Kitchen!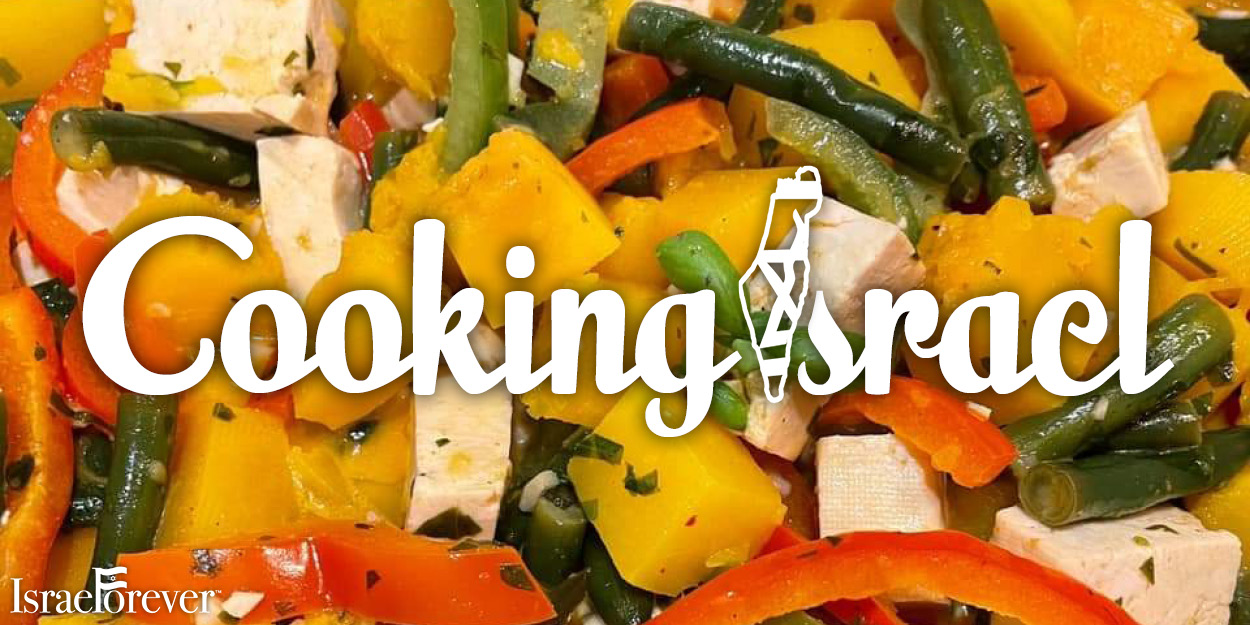 About the Author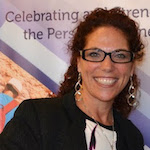 Dr. Elana Yael Heideman, Executive Director of The Israel Forever Foundation, is a dynamic and passionate educator who works creatively and collaboratively in developing content and programming to deepen and activate the personal connection to Israel for Diaspora Jews. Elana's extensive experience in public speaking, educational consulting and analytic research and writing has served to advance her vision of Israel-inspired Jewish identity that incorporates the relevance of the Holocaust, Antisemitism and Zionism to contemporary issues faced throughout the Jewish world in a continuous effort to facilitate dialogue and build bridges between the past, present and future.