Cheese-Stuffed Tomatoes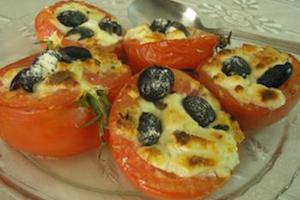 Tomatoes are bouncing back from the winter doldrums, looking fat and juicily red. If you're looking for a dairy menu to serve during Passover week, try the cheese-stuffed ones below.

Adapted from Al-HaShulchan's Sukkot 2009 Magazine
Ingredients
● 4 large tomatoes
● 1/2 cup feta or other salty, medium-firm white cheese
● 1/2 cup any blue-veined cheese1 long green onion (scallion)
● 8 black olives, pitted and halved
● 2 tablespoons matzah meal
● a pinch each of salt and pepper
● a pinch of dried thyme or oregano, or any dried herb of choice
● 1 tablespoon olive oil
Directions
Preheat the oven to 350° F – 180° C.
Cut the tomatoes in half, from the stem end down. Squeeze out the seeds and gel. Place them, cut side up, on a baking tray lined with baking paper.
Chop the cheeses into dice and mix them up.
Chop the scallion and mix it into the cheeses.
Stuff the cavities of the tomatoes with the cheese.
Place 2 halves of olives on top of each tomato.
Mix the matzah meal with the salt, pepper, and dried herb. Sprinkle this over the tops of the tomatoes.
Drizzle the olive oil over all.
Roast for 30 minutes. There will be some liquid on the bottom – spoon it over the tops of the tomatoes when you serve.
BeTeavon and ENJOY!
---
More Recipes:
---
Bring Tastes of Israel into your Kitchen!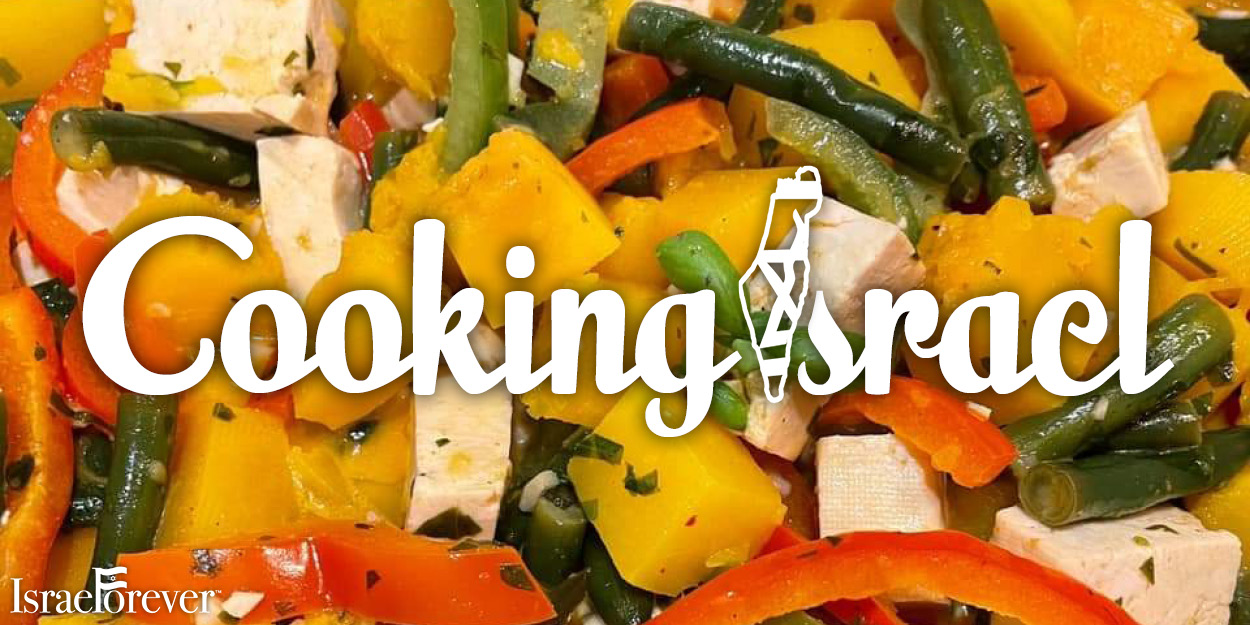 Check out more Cooking Israel Recipes full of aromas and flavors to remind you of Israel today and everyday!

Click HERE to download our FREE Cooking Israel Cookbook.