Chicken and Leek Fritters
These chicken leek fritters are one of the easiest things you can make for Passover or any time of the year. They are absolutely fantastic--crispy on the outside, soft and juicy on inside.
Serving Size: 6
*Meat
INGREDIENTS
5 large Leeks
6 Green Onions stalks, chopped
2 cloves Garlic, minced
1 lb ground Chicken
2 Eggs
1 cup Chickpea or Lentil flour (for kitniyot eaters) or ½ cup Matzah meal
1 tbsp Olive oil
¼ cup Parsley, finely chopped
1 tsp Cumin
1 ½ tsp Salt
Ground pepper, to taste

OPTIONAL: ¼ cup Walnut, finely chopped or ground, as preferred
DIRECTIONS
Clean and chop the white portion of the leeks and soak in hot water to soften.
Add diced green onion, minced garlic and ground chicken with spices and olive oil and mix well.
Add the flour and eggs and mix together.
Refrigerate for at least 30 minutes (or overnight).
When ready to cook, take a palm-full of the mixture (or by tablespoon) and shape into mini-patties, meatballs, or kebab.
Heat 1 tbsp of your preferred oil for frying and brown the ktzitzot on all sides over a medium high flame.
BeTeavon and ENJOY!
---
Recommended for you:
---
Bring Tastes of Israel into your Kitchen!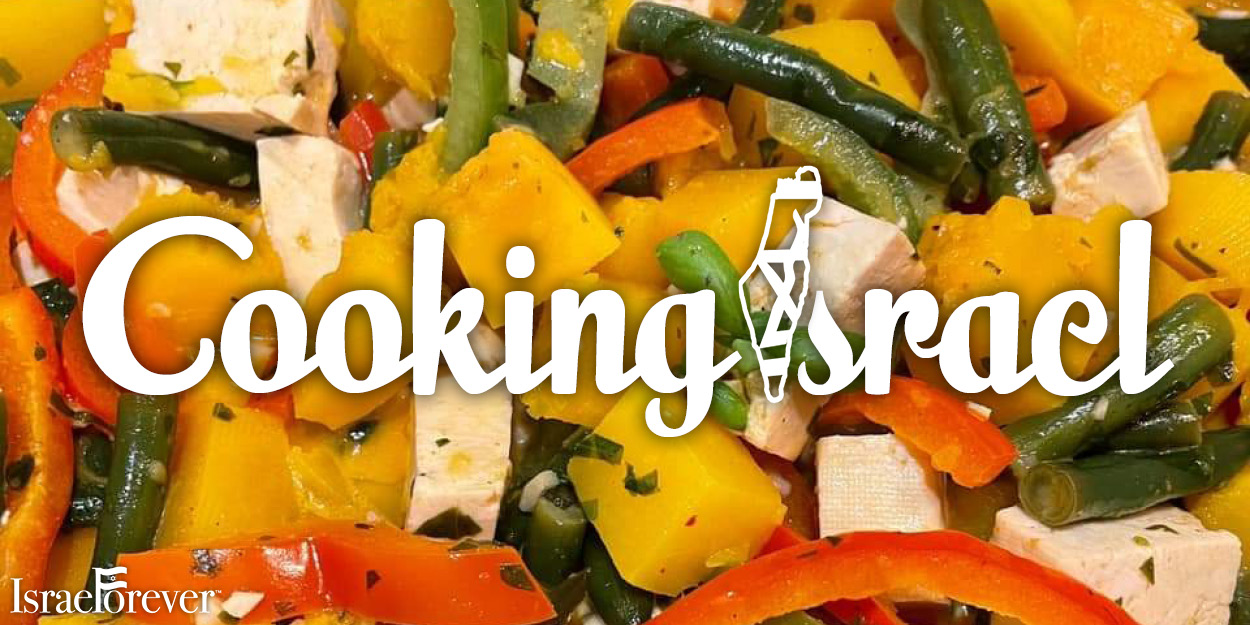 Let the aromas and flavors remind you of Israel, far away, but forever in your heart and in your life!

Click HERE to download our FREE Cooking Israel Cookbook.