Chickpea and Tomato Salad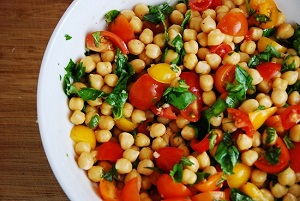 Try this vegan recipe that is interesting, flavorful, and easy to make. Serve it as a main dish or as side.
Ingredients
● 1 can chickpeas, washed and drained
● 1 1/2 cups cherry tomatoes, sliced or quartered as preferred
● 2 Tbsp diced red onion (optional)
● 1 tsp crushed garlic
● 1 tsp paprika, spicy or sweet to taste
● 1 tsp ground cumin
● 1 tsp brown sugar
● 1/2 tsp cinnamon
● 1/2 tsp dijon mustard
● 1-2 Tbsp olive oil
● 2 tsp freshly squeezed lemon juice
● 2-4 Tbsp chopped fresh mint
● 1 tsp salt
● freshly ground black pepper - to taste
● 1/2 cup bulgarit cheese (or feta)
● 1/4 cup pine nuts - to garnish
Directions
Rinse and drain chickpeas.
In a medium bowl, combine the chickpeas, tomatoes and onion.
In a small bowl, mix together the spices, mint, and salt.
Whisk in the lemon juice, mustard, and olive oil.
Season to taste with pepper.
Mix everything together and let sit in the fridge for an hour to marinate.

Before serving, stir in bulgarit (or feta) cheese and garnish with toasted pine nuts.
OPTIONAL

This dish is GREAT with fresh green beans or asparagus added into it. Just steam, blanch and chop into 2 inch bits and add with the other veggies.

For a heartier meal, add bulgar or quinoa.

Although not vegan, for extra protein, toss in a hard boiled egg or a scoop of tuna.
BeTeavon and ENJOY!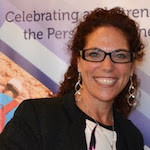 Elana Yael Heideman, Executive Director of The Israel Forever Foundation, is a dynamic and passionate educator who works creatively and collaboratively to create a stronger voice for future Jewish leadership. An independent lecturer and educational consultant, Elana's range of activities demonstrate the intensity of her commitment to incorporating understanding of and respect for the history of the Jewish People. Through her involvement with numerous programs, projects and lectures, Elana continually seeks to facilitate dialogue and build bridges between the past, present and future.


---
Check out more Israeli inspired salads.
---
Bring Tastes of Israel into your Kitchen!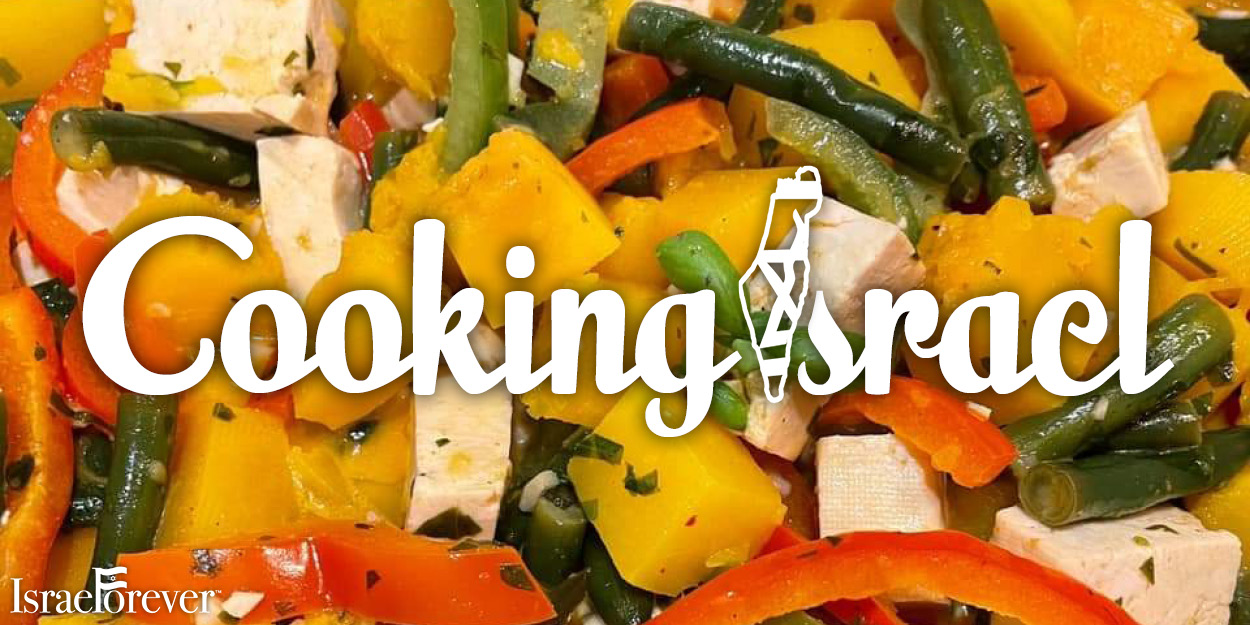 Check out more Cooking Israel Recipes full of aromas and flavors to remind you of Israel today and everyday!

Click HERE to download our FREE Cooking Israel Cookbook.