Chocolate Coconut Crunch Health Cookies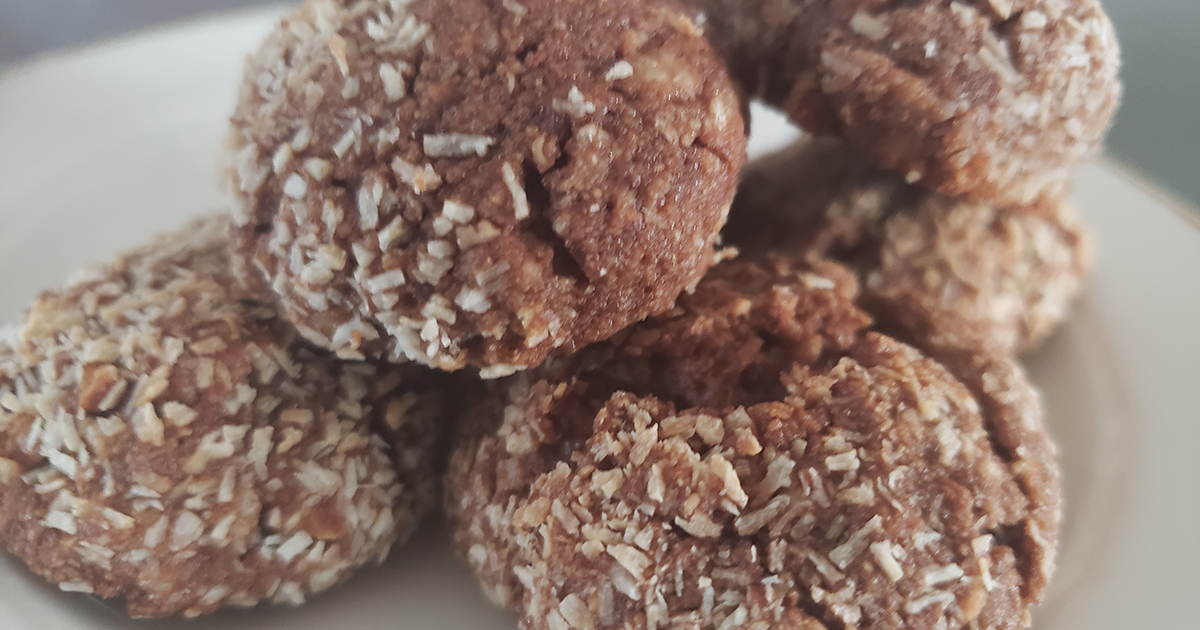 Crispy on the outside with a delicious chocolaty chew on the inside, these wholesome #glutenfree cookies are a healthy treat everyone can enjoy. Made with unique flour combinations to increase the fiber, protein and nutritional value for the best cookie treat.
#glutenfree #dairyfree #nutfree
INGREDIENTS
2 eggs
¼ cup brown sugar
¼ cup white sugar
¼ cup grape sugar
¼ cup coconut flour
¼ cup arrowroot flour
¼ cup teff flour
¼ cup quinoa flakes
1 ½ tsp baking powder
1 tsp sea salt
1 tsp cinnamon
1 tsp ground ginger
¼ cup cocoa powder
¼ cup non-dairy butter
1 tsp vanilla
½ cup chocolate chips - melted
¼ cup soy milk or preferred substitute
¼ cup graham cracker or petit beurre crumbs
1 cup rice krispies
½ cup shredded coconut
DIRECTIONS
Preheat oven to 190
Mix eggs and sugars well until light and creamy.
Add flours, cocoa, baking powder and mix for 5 minutes
Heat the milk and add the chocolate chips - leave for 5 minutes and then blend until smooth.
Cream the butter and vanilla into the mixture until well combined.
Add the krispies and cracker crumbs, pour melted chocolate and mix everything well.
Pour shredded coconut onto a plate or wide dish. Drop 1 tbsp of dough - using spoons, an ice cream scoop or your hands - into the coconut and roll with your fingers until completely covered.
Lay onto a baking sheet lined with parchment paper and bake for 13-16 minutes.
BTEAVON and ENJOY!
---
Recommended for you:
About the Author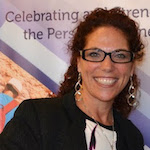 Dr. Elana Yael Heideman, Executive Director of The Israel Forever Foundation, is a dynamic and passionate educator who works creatively and collaboratively in developing content and programming to deepen and activate the personal connection to Israel for Diaspora Jews. Elana's extensive experience in public speaking, educational consulting and analytic research and writing has served to advance her vision of Israel-inspired Jewish identity that incorporates the relevance of the Holocaust, Antisemitism and Zionism to contemporary issues faced throughout the Jewish world in a continuous effort to facilitate dialogue and build bridges between the past, present and future.