Chocolate and Halva Babka
By Chef Orly Ziv, Author of Cook in Israel
This braided yeast cake with chocolate and halva is a favorite in the Jewish repertoire. Add halva crumbs, a popular Middle Eastern sweet, to give it a little added texture and flavor.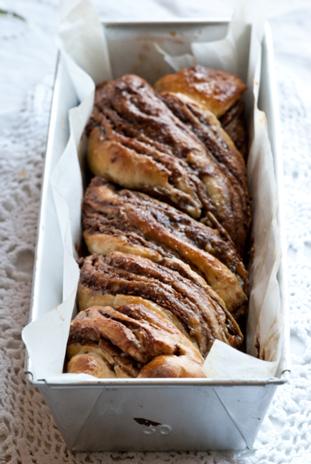 Ingredients
Dough:
● 560 g (18 oz) all-purpose flour
● 1 Tbs. dry yeast
● 100 g (3 1/3 oz) sugar
● 100 g (3 1/3 oz) butter, softened
● 2 eggs
● ¾ cup milk
● 1 tsp. salt
● 1 tsp. vanilla extract

Filling:
● Chocolate spread
● Halva crumbs

Coating:
● 1 egg, lightly beaten
Preparation
Put all the dough ingredients in a large mixing bowl and knead by hand or in a stand mixer until a smooth and flexible dough forms. Make sure the salt doesn't touch the yeast directly.
Cover loosely with a dish towel and allow to rise until doubled in volume.
Roll out the dough on a lightly floured surface into a large rectangle about ½-inch thick.
Cover the dough with the chocolate spread and sprinkle generously with halva crumbs.
Roll up lengthwise into a tight log and press down slightly to seal. Cut the log in half.
Slice one of the log halves in half lengthwise down the middle and loosely twist together to form a braid. Repeat with the remaining dough log.
Transfer each braid to a parchment-lined loaf pan and brush with egg. Set aside and allow to rise for another 15 minutes.
Meanwhile, preheat the oven to 170°C/340°F.
Bake the babka for about 20-25 minutes until golden. Allow to cool slightly before slicing
Tips
Leave the dough in the refrigerator overnight to rise.
For a richer flavor, make a syrup of ¾ cup sugar, cup water and 1 tablespoon lemon juice. Pour over the babka and serve.
Makes two loaves.
BeTeavon and ENJOY!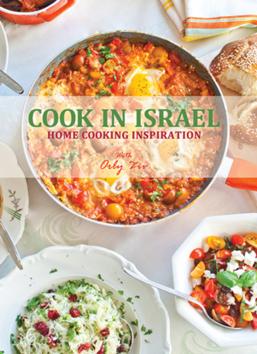 A lifelong food lover, Orly Ziv worked for many years as a clinical nutritionist before launching her company Cook in Israel in 2009, where she offers culinary tours around Israel and intimate cooking classes in her home. Orly believes that one of the best ways to learn about a place and people is through the food they eat. Her background in nutrition combined with her strong passion for cooking and baking leaves readers with delicious Mediterranean meals that are healthy, flavorful and easy to prepare. Check out Orly's cookbook HERE.
---
More Recipes:
---
Bring Tastes of Israel into your Kitchen!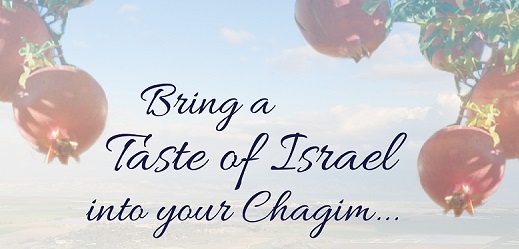 Let the aromas and flavors remind you of Israel, far away, but forever in your heart and in your life!

Click HERE to download our FREE Cooking Israel Cookbook.