Colors of Freedom: Carrot, Apple, Grape and Nut Salad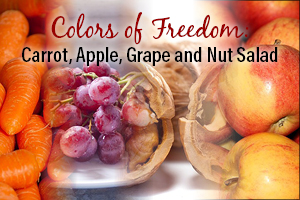 Add color to any meal with orange carrots, green apples, purple grapes, and brown nuts.
Serving Size: 4
*Parve
INGREDIENTS
3 Carrots, shredded
4 Granny smith apples
2 cups Red grapes
1 cup Walnuts ( peanuts can also be used for legume eaters or year-round)
3 tbsp lemon juice
1 tsp Salt
1 tsp Sumac
1 tbsp Olive oil
2 tbsp Silan (date syrup) or honey
DIRECTIONS
Chop apples into small bite sizes, and cut grapes in half.
Roughly chop nuts and add with fruit and the shredded carrot.
Mix in spices and refrigerate for at least 30 minutes.
BeTeavon and ENJOY!
---
Recommended for you:
---
Bring Tastes of Israel into your Kitchen!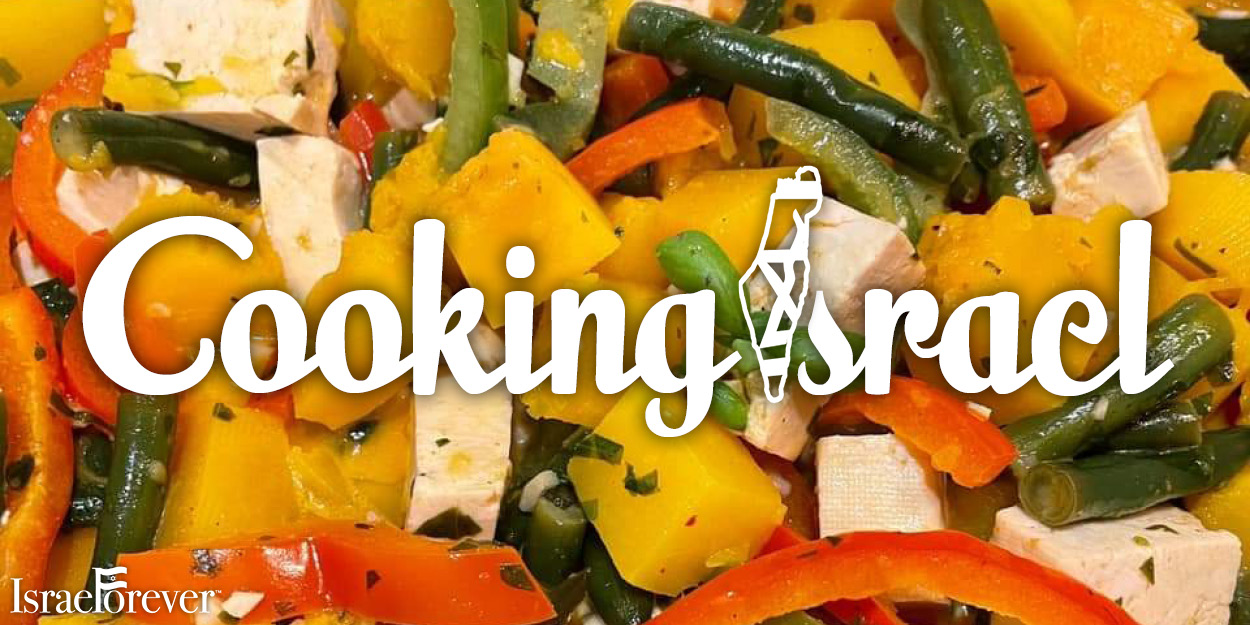 Let the aromas and flavors remind you of Israel, far away, but forever in your heart and in your life!

Click HERE to download our FREE Cooking Israel Cookbook.