Couscous With Dried Fruits And Nuts
(Couscous Hiloo)
Dairy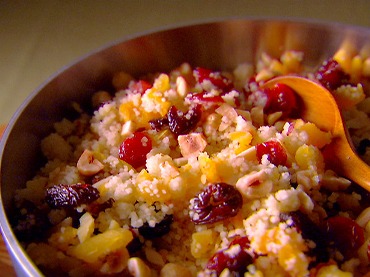 Ingredients
● 1 pound (2 2/3 cups) instant couscous (not Israeli style)
● 4 cups boiling water
● ½ cup granulated sugar
● ½ to 1 teaspoon ground cinnamon
● ¼ cup (½ stick) butter or margarine, melted
● ¾ cup (3.5 ounces) raisins
● ¾ cup (5 ounces) chopped pitted dates
● ¾ cup (3.5 ounces) chopped dried apricots
● ¾ cup (3.75 ounces) chopped blanched almonds
● ¾ cup (3 ounces) chopped walnuts or 1/3 cup pine nuts 2 cups almond milk or hot milk additional ground cinnamon for garnish
Directions
Pour boiling water over couscous. Cover and let stand for 10 minutes.
Stir the sugar and cinnamon into the butter. Pour over the couscous, tossing to coat.
Stir in the raisins, dates, apricots, almonds, and pine nuts. Gradually add enough of the almond milk to moisten the couscous.
Mound the couscous on a large platter and sprinkle with the additional cinnamon.
BeTeavon and ENJOY!
---
More Recipes:
---
Bring Tastes of Israel into your Kitchen!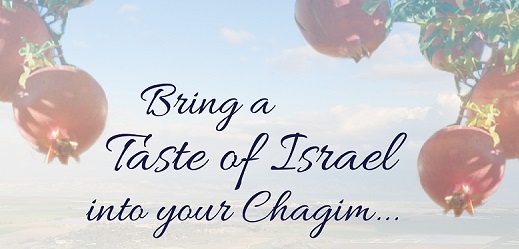 Let the aromas and flavors remind you of Israel, far away, but forever in your heart and in your life!

Click HERE to download our FREE Cooking Israel Cookbook.