Date BBQ Sauce (silan) from "JOY OF KOSHER"
Joy of Kosher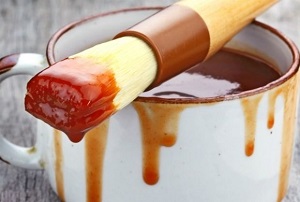 Al HaEsh (The Hebrew term for BBQ) Israeli style is not for the faint of heart. Here is a recipe for a sauce that will enhance any meats, poultry, or even vegetables.
Ingredients
● 1 tablespoons ground coriander
● 1 ½ teaspoons ground cumin
● 1 1/2 teaspoons sweet paprika
● 1 ½ teaspoons ground ginger
● 1 teaspoons cinnamon
● ½ teaspoon Freshly ground black pepper
● ¼ cup olive oil
4 garlic cloves, minced
● 1 medium onion, finely chopped
● 1/4 cup tomato paste
● 3 cups water
● 1/4 teaspoon saffron, crumbled into 1 tablespoon of water
● 1/2 teaspoon cayenne pepper
● 4 tablespoons Silan date honey
● 1/4 cup fresh lemon juice
Directions
In a small bowl, combine the coriander with the cumin, paprika, ginger, cinnamon and black pepper.
In a medium saucepan, heat the olive oil.
Add the onion and minced garlic and cook over moderately low heat, stirring occasionally, until softened, about 10 minutes.
Add the spice mixture and cook, stirring occasionally, until fragrant, about 4 minutes.
Add the tomato paste and cook, stirring, for 1 minute.
Add the water, saffron water and cayenne pepper and simmer over high heat until the sauce is slightly thickened, about 8 minutes.
Add the silan and simmer over low heat, stirring occasionally, about 15 minutes.
Remove from the heat.
Stir in the lemon juice and season the sauce with salt and black pepper.
BeTeavon and ENJOY!
Click HERE for the full recipe
---
More recipes using dates
---
Bring Tastes of Israel into your Kitchen!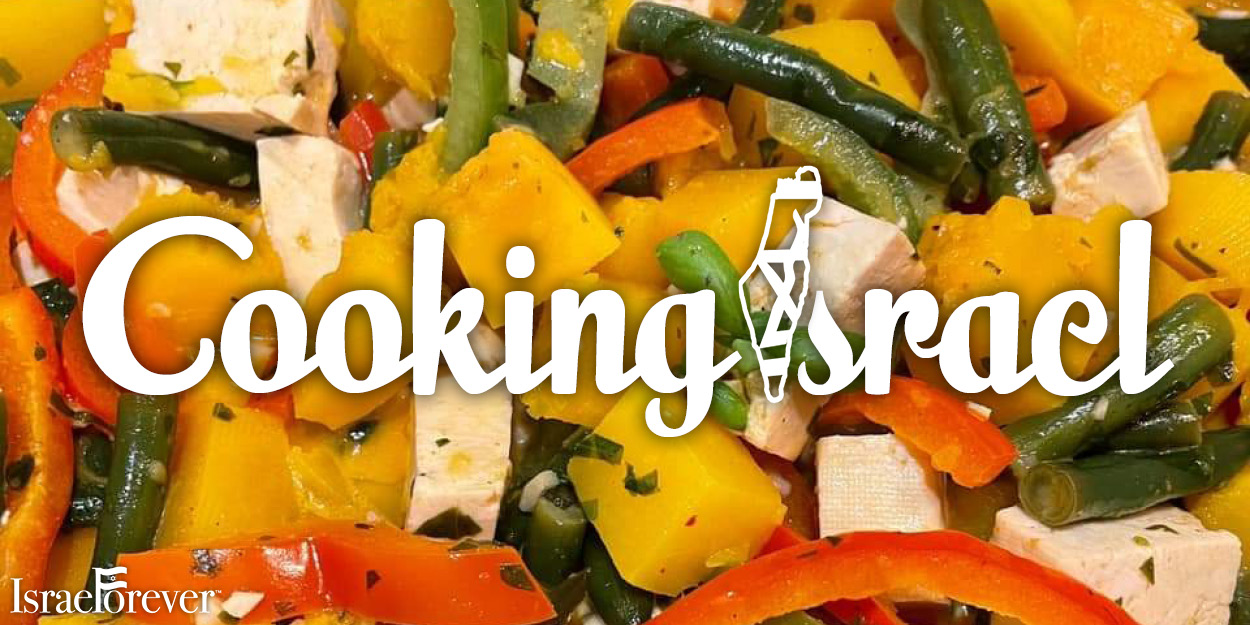 Check out more Cooking Israel Recipes full of aromas and flavors to remind you of Israel today and everyday!

Click HERE to download our FREE Cooking Israel Cookbook.