Dried Fruit Cake by Gil Hovav
by Gil Hovav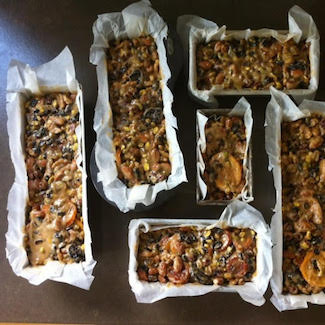 A Sephardic Jewish New Year's Eve Dish that brings good luck!!!
Ingredients
• 1 Cup Prunes (Stoned)
• 1 Cup Dried Apricots
• 20 Dried Figs
• 1 Cup Dried Cranberries
• 1 Cup Shelled Pistachios
• 1 Cup Hazelnuts
• 1 Cup Almonds
• 1 Cup Pecans
• 1 Cup Raisins
• 20 Sugar Cured Kumquats
• 1 Cup Flour
• 1/2 Cup Sugar
• 3-4 Eggs
Preparation
Mix well all ingredients. The mixture should be very thick and heavy.
Stuff into English cake baking tins with baking paper.
Bake for an hour in a 180 degree oven until brown.
Chill for 2-3 hours. Slice only when thoroughly chilled.
The cake may be kept in the fridge for up to two weeks.

The unique flavor and aroma of roasted cipollini onions add luscious sweetness any chicken dish. Serve this alongside fragrant Saffron Apple.
BeTeavon and ENJOY!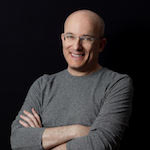 Gil Hovav is an Israeli author, tv presenter and food writer. His memoir Candies from Heaven will be available on Amazon soon.
---
More Recipes:
---
Bring Tastes of Israel into your Kitchen!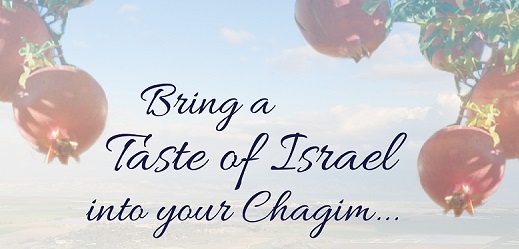 Let the aromas and flavors remind you of Israel, far away, but forever in your heart and in your life!

Click HERE to download our FREE Cooking Israel Cookbook.