Ethiopian Milk and Honey Dabo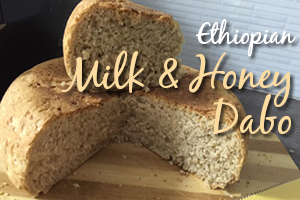 This traditional Ethiopian bread was a nostalgic connection to the ancestral homeland. Originally backed in a round clay pot covered in burning embers of a fire pit inside the ground, it was wrapped in banana leaves for baking. Following their Aliyah to Israel, they used lettuce leaves or none at all and back it in a traditional oven or even on a burner on the stove.
INGREDIENTS
30g fresh or 12g fast action yeast
60ml warm water
125g runny honey + 1 tbsp
1 tsp ground cardamom
1 tsp ground cinnamon
1 tsp ground allspice
10g salt
250g warm milk
75 g melted butter
525g strong flour - can use wheat flour or gluten free 1-to-1 substitute
1 free range egg, beaten

For the glaze:

1 tbsp salt mixed with 1 tbsp milk + 1 tbsp water to glaze
1 tsp fennel or sesame, optional
DIRECTIONS
Mix the yeast with warm water and 1 tbsp honey in a large mixing bowl to proof and let it stand for 15 minutes.
Beat the honey with the egg, salt and spices in another bowl. Warm up the milk with the melted butter.
Add the honey mix, milk and butter together until a soft dough.
Knead by hand on a floured surface or in a standing mixer – the dough is very sticky and you'll know it is ready when it becomes smooth, stretchy and firm.
Cover the bowl and leave it in a warm place to double in volume, for about 90 minutes.
Pour dough into baking dish or pot that is layered with parchment paper and floured generously to prevent sticking. Turn the dough out directly onto the pan and gently shape into a round loaf.
Preheat the oven to 200C/400F/gas 6 while the Dabo is rising.
Mix the water with salt for the glaze and brush over the top of the loaf, making sure it doesn't run down the sides and underneath (sticking hazard again).
Sprinkle the fennel or sesame seeds over the top, let it prove for about 15-20 minutes and put in the oven.
Cover pot tightly with greased aluminum foil and bake for 30 minutes.
Lay a baking sheet over the pot and flip over so the dabo is upside down and bake for another 20-30 minutes depending on your oven.
Remove when fully browned, flip and let cool on a rack so as to prevent moisture from collecting at the bottom of the loaf.
Serve warm or at room temperature.

Dabo can also be braided as a Challah for a dairy Shabbat meal! Just divide the dough into three pieces and shape them into ropes and braid, tucking the ends underneath the loaf.
Can also be made into small rolls, just cut baking time to 25-30 minutes and check so as not to overbake.
BTEAVON and ENJOY!
---
Recommended for you:
The Israel Forever Foundation
---
Bring Tastes of Israel into your Kitchen!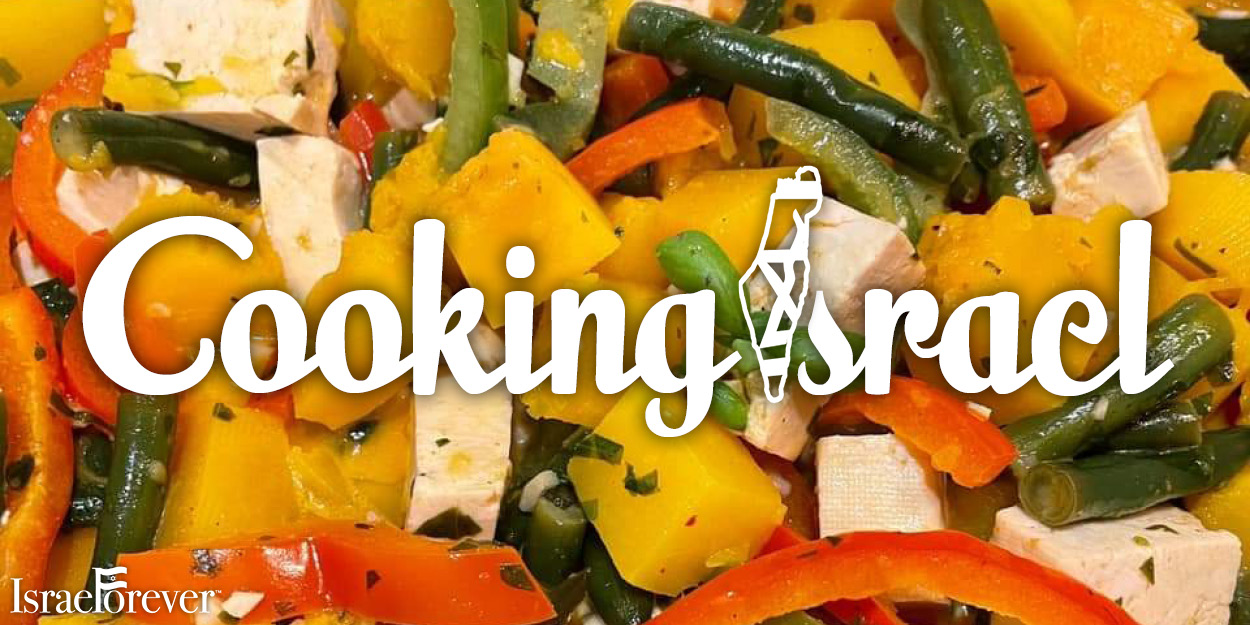 Let the aromas and flavors remind you of Israel, forever in your heart and in your life!

Click HERE to download our FREE Cooking Israel Cookbook.