Fatoush Salad
By Paul Nirens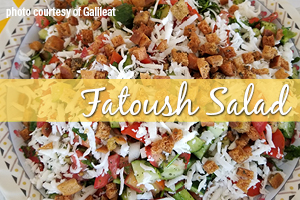 Fatoush comes from the Arabic word for "crush". This bread-based spin on what is often considered the "classic" Israeli salad has Lebanese origins. Enjoy the tastes of the Galil in this delicious salad from Galileat.
INGREDIENTS
2 pita bread cut into cubes, fried or toasted
3 medium ripe tomatoes, coarsely cubed
3 cucumbers, coarsely cubed
1 onion, finely cubed
1 cup (loosely packed) flat-leaf parsley leaves, chopped fine
1 cup fresh mint leaves, chopped fine or 1 tablespoon dried mint
200 grams of strong-flavoured Bulgarian style goat or sheep cheese (Brinza or feta), grated
1/4 cup of extra-virgin olive oil
Juice of 2 lemons
1 teaspoon sumac
DIRECTIONS
Croutons: old pita (or white bread or even gluten free bread!), cut into 1cm cubes, deep fried.
Sprinkle a good quantity of zaatar over the croutons immediately after they come out of the fryer. That way the zaatar will stick to the croutons.
Assembly: Place all the cubed vegetables and chopped herbs into a bowl. Mix well. Season with olive oil, salt and lemon juice.
Before serving, grate Bulgarian cheese over salad, and sprinkle sumac on top.
Place fried pita croutons on top of salad. Serve cold.
BTEAVON and ENJOY!
---
Recommended for you:
---
Bring Tastes of Israel into your Kitchen!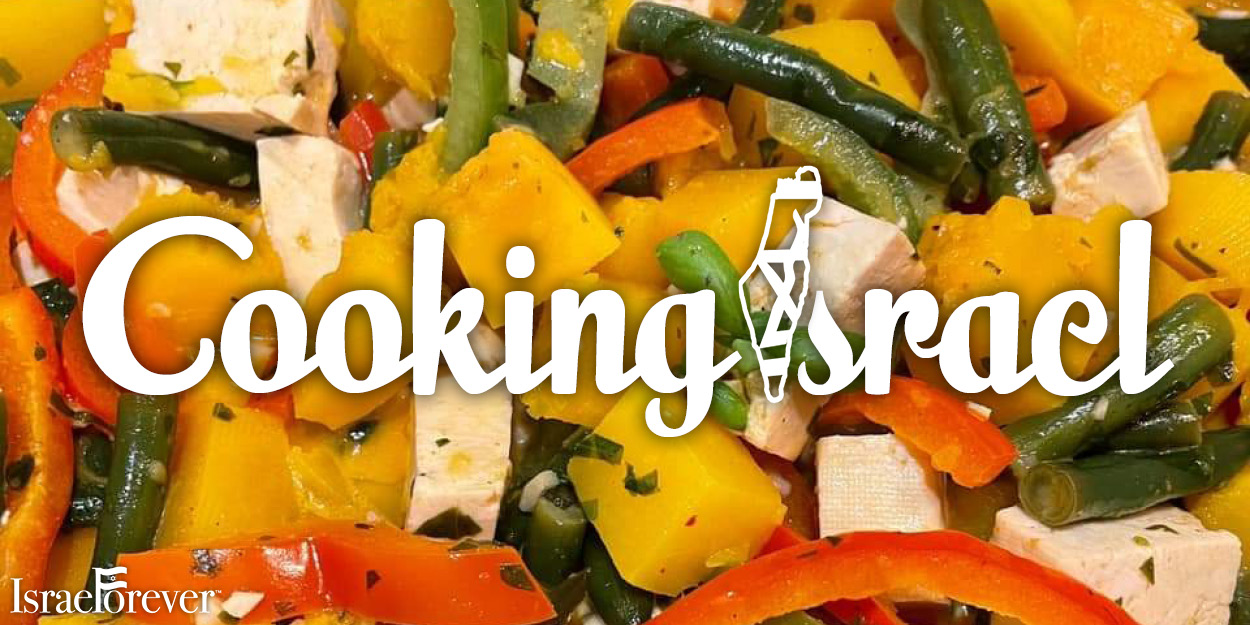 Let the aromas and flavors remind you of Israel, forever in your heart and in your life!

Click HERE to download our FREE Cooking Israel Cookbook.
About the Author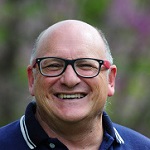 Paul Nirens has lived in the Galilee region for over 30 years, and is the owner and founder of Galileat. Galileat grassroots cultural experiences include Galilean cooking workshops, home hospitality and meals in a local Galilean village, traditional Jewish cooking experiences, market tours, full-day culinary tours and more.