How to make your own pita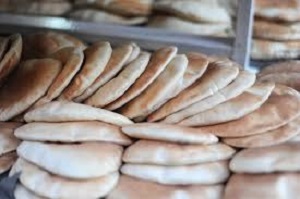 Pita - Whether you love baking bread, or just want to give it a try, making pitas is not a major time commitment. They can be baked and sandwich-stuffed in less than two hours. This recipe includes half white flour and half whole wheat flour for health and are delish!
Ingredients
● 2 teaspoons active dry yeast
● 1 teaspoon sugar - demerara or white are best
● 1 cup warm water - NOT hot or boiling
● ¼ cup whole-wheat flour
● 2 ½ cups unbleached all-purposed flour
● 1 heaping teaspoon kosher salt
● 2-3 tablespoons olive oil

Directions
Add yeast and sugar to the warm water in a large mixing bowl.
Stir a few times to help it dissolve.
Add olive oil to the water, then add the flours and mix together using hands, a mixer or a wooden spoon. After all is mixed together, add the salt and mix again until well-incorporated and until dough is soft, supple, and slightly sticky. If your dough sticks to the sides of the bowl, add up to 1/4 cup more flour, a little at a time.
Wipe inside of a second bowl with 1/4 teaspoon olive oil. Turn dough around in bowl to cover with a thin film of oil; cover bowl with plastic wrap and let sit until dough has doubled in size, about 2 hours (minimum 30 minutes for those in a rush for pita goodness!)
After the dough has risen, remove from bowl and place onto a floured work surface. At this phase, you can refrigerate your dough for up to 1 week, allowing the flavors to develop even more!
Lightly pat into a flat shape about 1 inch thick. Use a knife to cut dough into 8 even sized pieces, or just rip apart similarly sized portions. Without too much pressure, form each piece into a small round ball with a smooth top, pulling dough from the sides and tucking the ends underneath the bottom.
Cover dough balls with lightly oiled plastic wrap and let rest while you start rolling them out one at a time into thin "rounds". Cover with a moist towel as you finish them all.
Oven Method: Oven-baking pitas come out more pale, with only a few brown speckles, but are softer and puff up more during the cooking process. You can also bake several at a time.
Heat oven to 475 degrees. On bottom shelf of oven, place a heavy-duty baking sheet, large cast-iron pan or ceramic baking tile. Carefully lift the dough circle and place quickly into oven. After 2 minutes the dough should be nicely puffed. Turn over with tongs or spatula and bake 1 minute more.
Stovetop cooking: While only 1 pita can be made at a time using the stovetop method, cooking this way results in a crispier outside which some people prefer. The pita doesn't puff up but is delicious, fast and easy.
Lay pita bread into a hot, dry skillet over a medium-high heat and cook until bread begins to puff up and bottom has brown spots and blisters, about 3 minutes. Flip, cook 2 more minutes, and flip back onto original side to cook for about 30 more seconds. Pita bread will begin to puff up and fill with hot air.
Stack cooked breads on a plate; when cool enough to handle, break breads in half and open the pocket inside for stuffing.
BETEAVON and ENJOY!
---
Lunchtime recipes with an Israeli twist:
---
Bring Tastes of Israel into your Kitchen!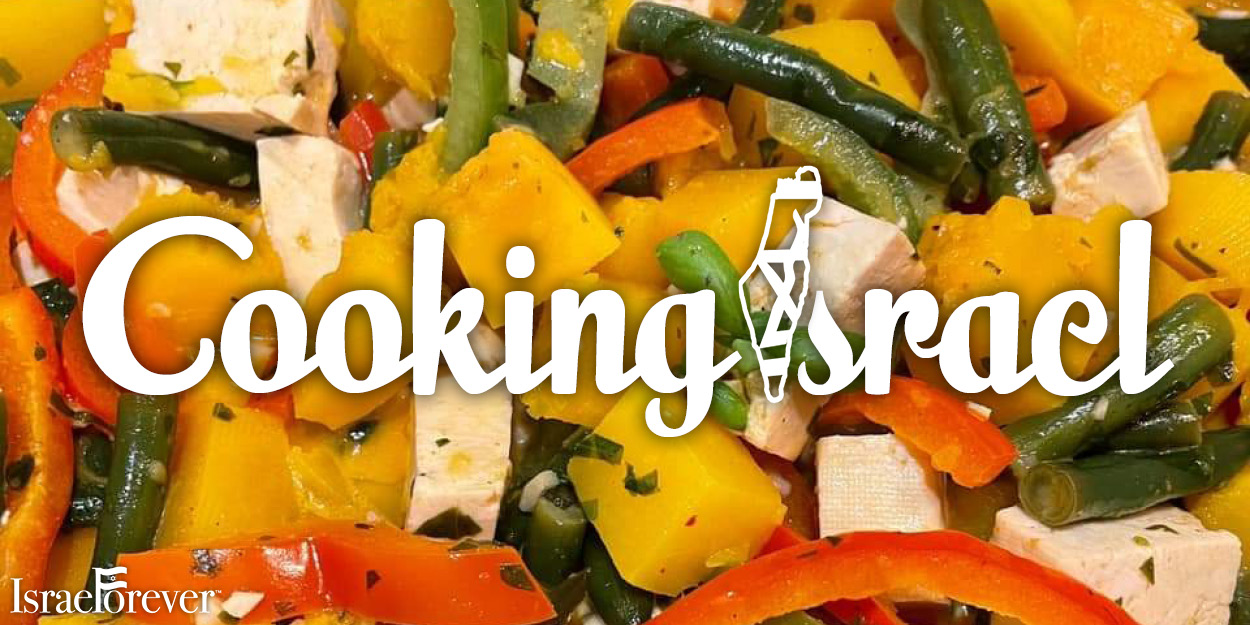 Check out more Cooking Israel Recipes full of aromas and flavors to remind you of Israel today and everyday!

Click HERE to download our FREE Cooking Israel Cookbook.