Israeli White Bean Soup
Marak Shuit Bean Soup - מרק שועעית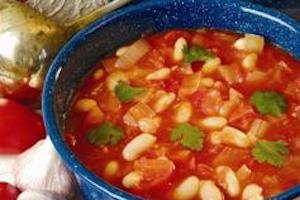 Ingredients
● 6 cups broth or water
● 2-3 cups white beans (black eyed work great too!)
● 1 tablespoon olive oil
● 1 onion, peeled and chopped
● 3 stalks celery, diced
● 3 carrots, diced
● 1 potato, small cubes
● 6 oz. tomato puree
● 1 can crushed tomatoes
● 3-4 cloves garlic, peeled and chopped or minced, as preferred
● 1 tsp cumin
● 1 tsp. thyme, dried or fresh
● 1 T paprika (sweet or spicy, as preferred)
● 2 bay leaves
● 1tsp. brown sugar
● 1/2 teaspoon salt
● 1/4 teaspoon pepper
● 3 tablespoons chopped fresh parsley (or cilantro if preferred)
● Pita bread
Preparation
If using dried beans:

Let beans soak overnight in 6-8 cups water.
Drain and rinse well.
To soften, in a large pot, cook beans on medium-low heat in 6 cups of water for 2-3 hrs.

If using canned beans: Drain liquid and add to sautéed vegetables.

In a medium skillet, heat oil over medium-high heat.
Add onion and sauté until transparent but not brown.
Add celery, carrot and potato and 1/2 cup water.
Place sauteed vegetables in a good sized pot.
Add beans, crushed tomato, tomato puree, and garlic.
Add broth/water, garlic, cumin, thyme, paprika, bay leaves, sugar, salt, pepper, and parsley.
Bring soup to a boil over high heat, stirring occasionally.
Reduce heat, cover kettle, and simmer for 1 hour or longer if beans need it.
Serve hot with pita bread (or pita chips!)
Variation

You can add chunks of beef, shredded chicken, or any additional vegetable you want to this delicious taste of Israel!
BeTeavon and ENJOY!
---
More Recipes:
---
Bring Tastes of Israel into your Kitchen!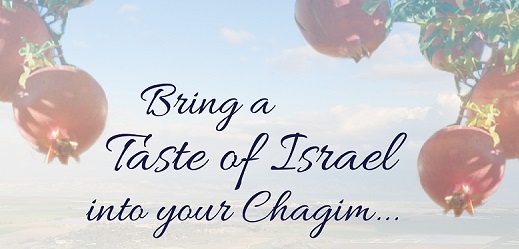 Let the aromas and flavors remind you of Israel, far away, but forever in your heart and in your life!

Click HERE to download our FREE Cooking Israel Cookbook.