Kurdish Israeli Kade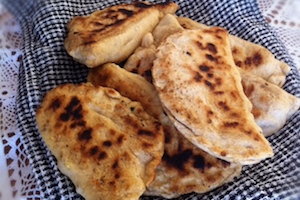 Ingredients
DOUGH
• 4 1/2 cups white flour
• 2 Tbsp dry yeast
• pinch sugar
• 1 tsp salt
• 1 Tbsp olive oil
• 3 cups warm water
• 2 Tbsp honey

FILLING
• 4 1/2 cups grated Hemed cheese (This is an Israeli goat cheese. You can use any other mild salty semi-hard cheese of your choosing - even feta will probably work fine.)
• The real Israeli twist: add a slice of apple and honey with the cheese on the inside!!!
Directions
Mix the yeast and 1 tsp of flour with 1 cup warm water and leave sit for 15 minutes
Add in the rest of the flour, salt, honey and oil and mix together to form the dough, which will be pretty stick.
Cover the bowl and place in a warm place to rise.
After 1 hour, knead the dough well until it is soft and pliable. Then let it rest for another 30 minutes.
There are two ways to fill the Kade - either roll balls of dough in your hand and make an indentation to be filled with the salty cheese and close up the ball again and roll it on the counter to seal it up. OR you can roll out the dough and cut circles, add the cheese filling and fold over, pinching the ends to make a seal.
Kade are usually cooked on the stove in none or very little oil/butter for a few minutes on each side - nothing more!
BeTeavon and ENJOY!
---
More Recipes:
---
Bring Tastes of Israel into your Kitchen!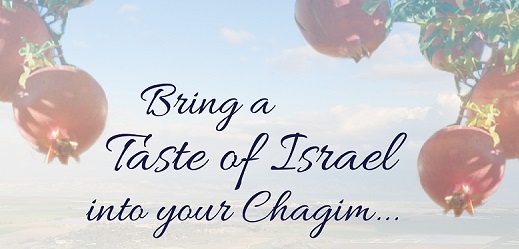 Let the aromas and flavors remind you of Israel, far away, but forever in your heart and in your life!

Click HERE to download our FREE Cooking Israel Cookbook.