Israeli Leek Quiche
Or as we say in Israel - Israeli Leek Pashtida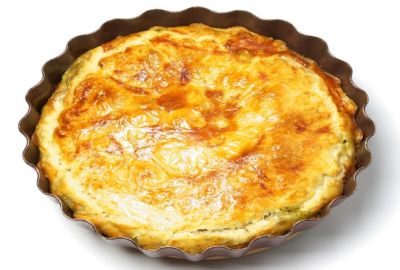 Ingredients
Homemade Pie Crust

● 1 3/4 cup (180 grams) all-purpose flour
● 4 oz (120 grams) butter/margarine, cold and cubed
● 3/4 tsp. salt
● 2 tsp. garlic powder
● 2 -3 Tbsp. cold water
Filling

● 1 large leek, washed and cut into slices
● 1 large onion
● 2-3 cloves garlic
● 1 8-oz. (250 gram) container sweet cream
● 2 eggs, slightly beaten
● 1 Tbsp. Dijon mustard
● 2 Tbsp. fresh Thyme leaves
● 1/2 tsp nutmeg
● 2 Tbsp. Mozzarella cheese, shredded
● Salt and freshly ground pepper, according to taste

TIP: Use the white part of the leek and only the lowest part of the green. The rest is tough and bitter.
Preparation
Crust

Add flour, salt and garlic powder to your food processor, and then drop in the chunks of cold butter.
Pulse on low/medium until you get a crumby mixture.
Slowly add the water while pulsing just until the dough forms.
Take out and wrap in plastic wrap and refrigerate for 20 minutes. Letting the dough rest like this really makes a difference!
Preheat the oven to 350°F (180°C). Spray a 9 inch (22 cm) round pan with non-stick cooking spray.

Filling

In a skillet, heat oil over medium heat.
Add the leeks, onion and garlic and sauté until golden.
Spice with salt and pepper.
Set aside to cool.
In a separate bowl, mix together the cream, eggs, mustard and thyme.
Season with salt and pepper.
Flatten out the dough on the bottom and up the sides of the pan.
Arrange the cooled cooked leeks on top of the dough.
Pour the creamy-egg mixture on top of the leeks.
Sprinkle Mozzarella on top.
Bake, uncovered, at 350°F (180°C) for 30 minutes, or until golden brown.
BeTeavon and ENJOY!
---
More Recipes:
---
Bring Tastes of Israel into your Kitchen!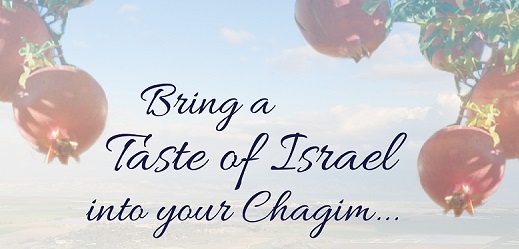 Let the aromas and flavors remind you of Israel, far away, but forever in your heart and in your life!

Click HERE to download our FREE Cooking Israel Cookbook.