Lemony Beet Salad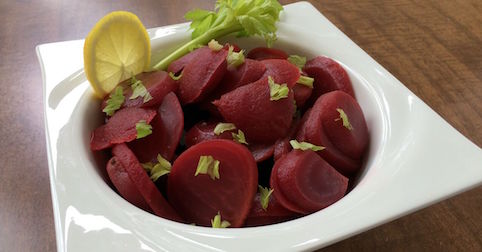 Israeli's love their vegetables. Their focus on fresh, real food should be an inspiration to Americans. Even if you can't be in Israel enjoying the "salatim" this Rosh Hashanah, this recipe brings a little of that flavor to your table.
Ingredients
● 4 roasted beets* or 2 cans, diced/matchstick/tiny round
● Juice of ½ - 1 lemon
● ¼ cup celery leaves (they're on the inside of celery hearts)
● Sea salt, Freshly ground black pepper to taste

Optional: 2 Tablespoons olive oil
Directions
1. Place beets in a bowl.
2. Add celery leaves and season with salt and pepper to taste.
3. Squeeze the lemon juice over the salad mixture (and optional olive oil if using) and stir gently.

To roast your own beets:

1. Heat oven to 425 degrees F (218 degrees C).
2. Wash the beets,
3. Place each one in its own foil ball and cook for an hour.
5. Let cool and peel.

If you don't want purple hands, use gloves!
This dish looks beautiful served in a small crystal bowl.
BeTeavon and ENJOY!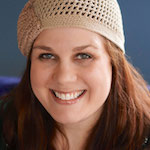 Natasha Rosenstock Nadel is a mom, journalist and author, and makes fruits and vegetables fun for kids and easy for grownups! After a decade of research, reporting, eating, and reading she wrote The Healthy Mama's Guide to feeding your family well – simply and sanely and The Healthy Family, Healthy You Cookbook.



---
More recipes by Natasha:
---
Bring Tastes of Israel into your Kitchen!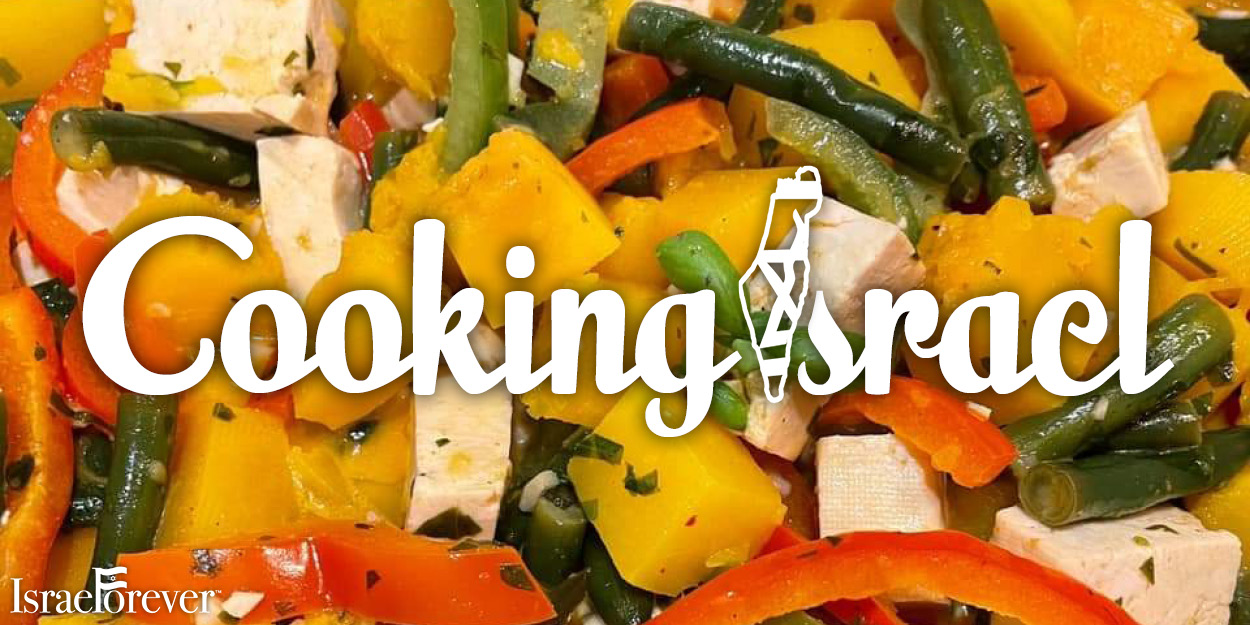 Check out more Cooking Israel Recipes full of aromas and flavors to remind you of Israel today and everyday!

Click HERE to download our FREE Cooking Israel Cookbook.