Mnazaleh - Eggplant and Chickpeas in Tomato Sauce
By Paul Nirens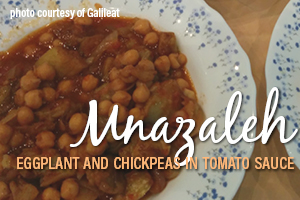 This hearty vegan eggplant and chickpea stew captures the flavor of the Galil region.
INGREDIENTS
1 large eggplant, cut into finger sized rectangles
1 cup corn oil
3 tablespoons extra virgin olive oil
1 large onion, sliced thin across the grain
3 garlic cloves ,minced
4 tomatoes, grated
2 tablespoons tomato paste
1/4 teaspoon cinnamon
A pinch (or more) of dried hot chili flakes
1 teaspoon baharat
1 can chickpeas, drained
3 tablespoons chopped parsley, chopped fine
DIRECTIONS
Heat oil in a deep frying pan and fry eggplant fingers, in 2 batches, until soft, about 10 minutes each batch.
Meanwhile, make the tomato sauce. Heat 2 tablespoons olive oil in a large, heavy skillet over medium heat. Add the onion. Cook, stirring often, until tender, about five minutes, and add the garlic and a generous pinch of salt. Cook, stirring, until the garlic is fragrant, about a minute.
Add the tomatoes, tomato paste, sugar, cinnamon, baharat, chili and salt to taste. Bring to a simmer, and simmer uncovered, stirring often, for 15 minutes, until the sauce is thick and fragrant. Add freshly ground pepper, then taste and adjust salt.
Stir in the drained chickpeas. Add fried eggplant and cook for a further 5 minutes.
Garnish with chopped parsley. Serve at room temperature or a little warmer, but not boiling hot.
BTEAVON and ENJOY!
---
Recommended for you:
---
Bring Tastes of Israel into your Kitchen!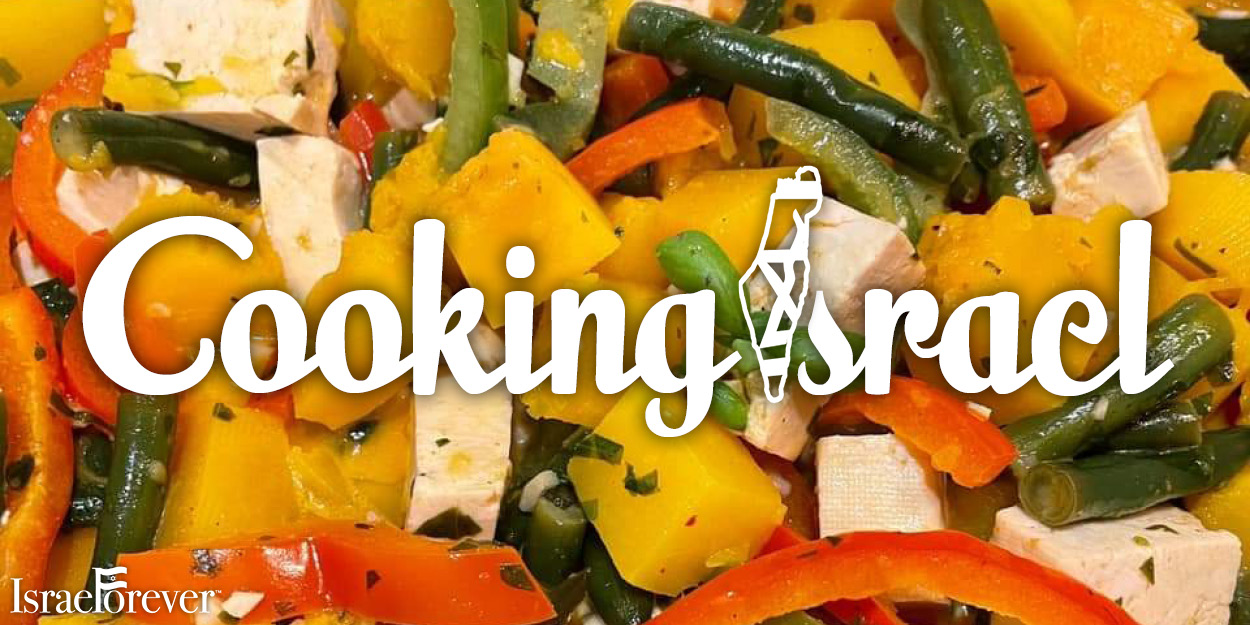 Let the aromas and flavors remind you of Israel, forever in your heart and in your life!

Click HERE to download our FREE Cooking Israel Cookbook.
About the Author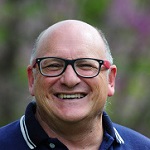 Paul Nirens has lived in the Galilee region for over 30 years, and is the owner and founder of Galileat. Galileat grassroots cultural experiences include Galilean cooking workshops, home hospitality and meals in a local Galilean village, traditional Jewish cooking experiences, market tours, full-day culinary tours and more.