Morrocan Barkoksh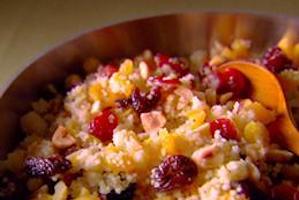 Ingredients
· 2 cups semolina flour or couscous!
· 1/2 cup flour
· 1/2 cup water
· 2 cups milk 
· 2 tsp. butter
· 1/4 tsp salt or sugar, depending on desired taste

Flavor with cinnamon, chopped dates, almonds, cranberries, oranges, or crushed hazelnuts
Directions
Run the semonina or couscous under water for 3 rinses.
The grains will become softer with each rinse.
Add the flour slowly and use your fingers to get a good mix of the grains and the flour, although Barkaksh has a clumpy rather than crumbly texture.
Add salt or sugar to taste
Steam the mixture by placing it in a sieve on top of soft boiling water for about 30 minutes. Fluff occasionally with fork. OR Add it to 4 cups of boiling water and cook covered on very low heat for about 20 minutes until all water is absorbed. I recommend wrapping the pot lid in a towel to soak up the extra moisture (a secret tip for perfect rice, too!)
Add milk and spices and dried fruits and bring to a light boil, but be careful not to burn the milk!
Drizzle on top some Israeli honey and enjoy this Morrocan Israeli Shavuot dish!
BeTeavon and ENJOY!
---
More Recipes:
---
Bring Tastes of Israel into your Kitchen!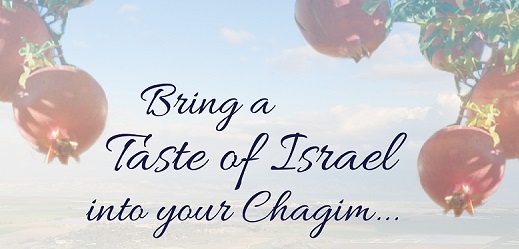 Let the aromas and flavors remind you of Israel, far away, but forever in your heart and in your life!

Click HERE to download our FREE Cooking Israel Cookbook.