Moroccan Beet Citrus Salad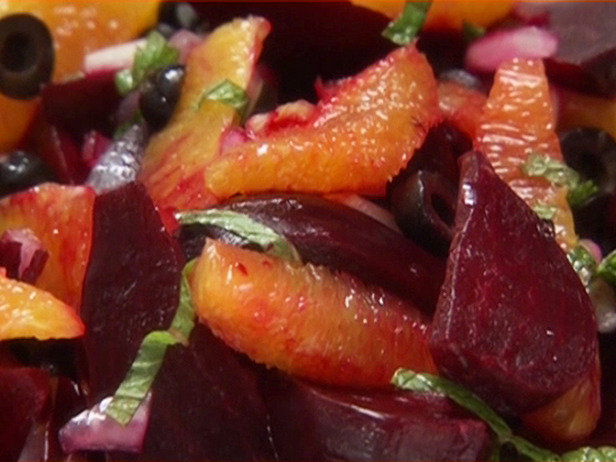 Ingredients
● 3 large beets
● 2 Carrots, cooked
● 1 red onion, minced or sliced very thin
● 1 cup Pomegranate seeds
● 1/2 cup orange slices (mandarin oranges go great with this!)
● 1 Tbsp chopped parsley
● 1/2 cup walnuts (optional)
● 1 Tbsp chopped mint (optional)
For Dressing
● 1/4 cup olive oil
● 1/4 cup lemon juice (or red wine vinegar!)
● 1 Tbsp honey
● 1 tsp paprika, sweet or spice as preferred
● 1 tsp. cumin
● 1 teaspoon salt (more if needed)
● 1-3 clove garlic, crushed
● 1/4 teaspoon ground black pepper
● 2 green onions, diced
Preparation
Beets and carrots can be sliced, diced, or julienne - as you prefer.
Add the onion, seeds, organes, parsley, walnuts and mint together in a good sized bowl.
Mix the dressing in a separate container and pour over salad.
Never cooked beets before? It's easy!

Place washed beets into a pot fully covered with water.
Bring to a boil, then cover and lower heat to medium-low.
Beets are ready when you can stick your fork in easily.

Skins pull away with a breeze and viola, a delicious healthy snack all on its own!
BeTeavon and ENJOY!
---
More Recipes:
---
Bring Tastes of Israel into your Kitchen!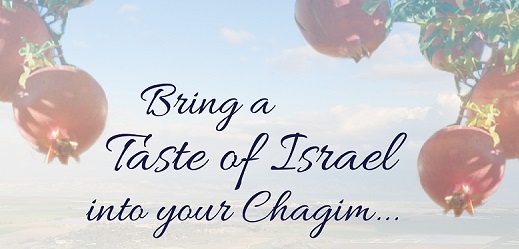 Let the aromas and flavors remind you of Israel, far away, but forever in your heart and in your life!

Click HERE to download our FREE Cooking Israel Cookbook.