Olive-Crusted Chicken
Serving Size: 4 to 6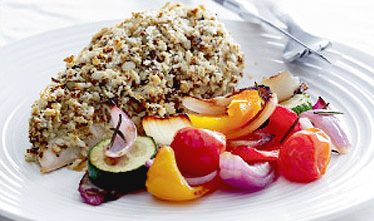 Ingredients
● 1 cup pitted kalamata olives
● 1 cup green olives
● 12 oil-cured olives, pitted
● 1 tablespoon freshly chopped parsley leaves
● 1 tablespoon drained capers
● 1 tablespoon fresh thyme leaves
● 8 boneless, skinless chicken breast halves
● Salt and freshly ground black pepper
Directions
Preheat oven to 400 degrees.
Coat a large baking sheet with cooking spray.
In a blender or food processor, combine all the olives, parsley, capers, and thyme. Process until mixture forms a thick paste.
Place chicken on prepared baking sheet.
Top chicken pieces with the olive tapenade. Sprinkle with salt and pepper.
Roast chicken for 25 minutes - until chicken is cooked through and golden brown and tender.
BeTeavon and ENJOY!
---
More Recipes:
---
Bring Tastes of Israel into your Kitchen!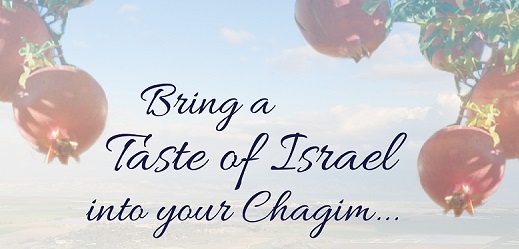 Let the aromas and flavors remind you of Israel, far away, but forever in your heart and in your life!

Click HERE to download our FREE Cooking Israel Cookbook.