Orange Coconut Chocolate cake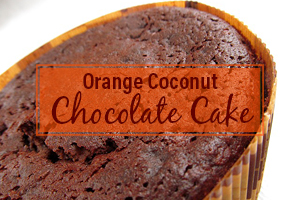 You absolutely do not have to sacrifice flavor to cater to your guests. This orange coconut chocolate cake is gluten free, grain free, wheat free…and tasty. It uses coconut flour (which is notorious for not behaving like other flours) which adds a wonderful taste and texture. This cake also makes a perfect addition to your Passover repertoire.
Serving Size: 8
*Parve
INGREDIENTS
5 Eggs, separated, room temperature
⅔ cup Sugar
2 tsp Vanilla extract
½ cup Vegetable or Canola oil
½ cup Orange juice
1 cup Almond flour
2 tbsp Coconut flour

½ cup Ground/dessicated coconut
½ cup Bittersweet chocolate, grated
1 tsp Orange zest
1 tsp Lemon zest
DIRECTIONS
Add the almond and coconut flours, cocoa, and lemon and orange zests to a large bowl and mix well.
Whip egg whites until you have good stiff peaks, adding the sugar gradually.
Add the yolks one at a time to the whipped whites, and continue to whip until light and frothy.
Add the orange juice and the oil and whip again on a very low speed.
Add the dry ingredients and fold in gently.
Pour into an oiled cake pan of choice and bake at 170°C / 350°F (not on turbo/convection) for 45 minutes.
Allow to cool completely.
TOPPING
Love a super-moist cake? Here's a super yummy topping that brings out the flavors of this cake even more.
INGREDIENTS

1 cup Water
2 tbsp Rum
2 tbsp Brown sugar
1 tsp Vanilla
1 tsp Cinnamon

DIRECTIONS

Boil all of the ingredients together.
Poke holes with a toothpick throughout the top of the dry cake.
Brush or spoon over the glaze mixture and let is soak or drizzle on top of each slice before serving.
BeTeavon and ENJOY!
---
Recommended for you:
---
Bring Tastes of Israel into your Kitchen!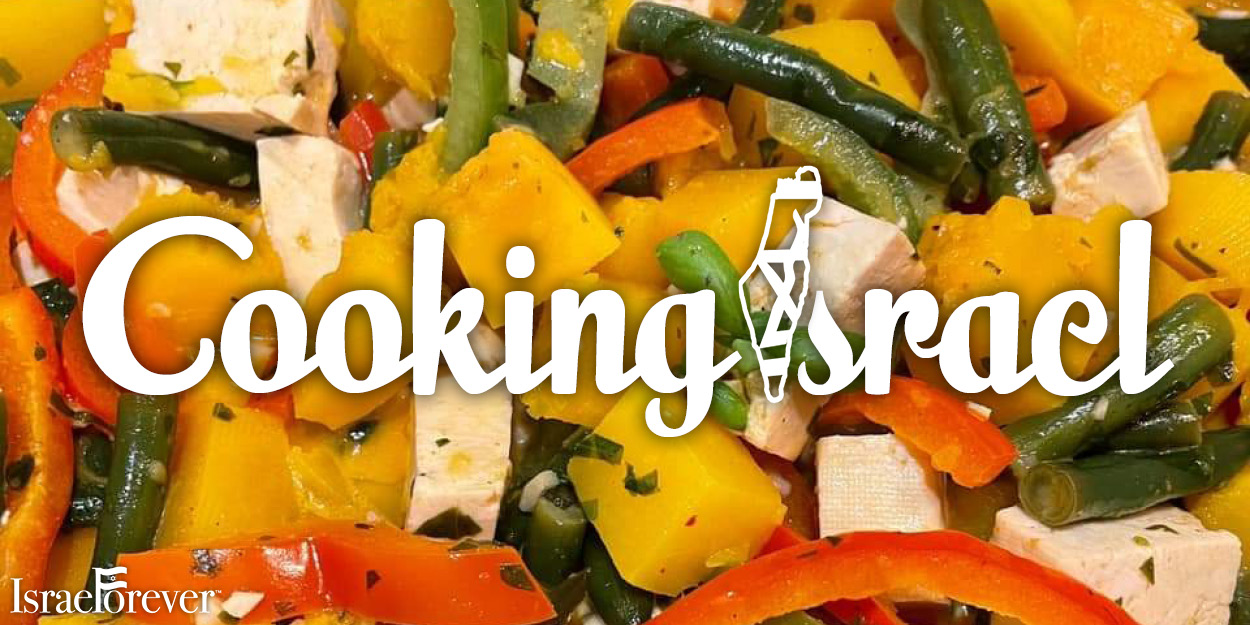 Let the aromas and flavors remind you of Israel, far away, but forever in your heart and in your life!

Click HERE to download our FREE Cooking Israel Cookbook.