Passover Lasagna
Think you can't enjoy your favorite foods because it's Passover? Think again with this flavorful lasagna recipe.
Serving Size: 6
*Dairy
INGREDIENTS
1 packet of Matzah
1 Eggplant (cut in thin slices, and soaked in milk for a few minutes)
1 can Crushed Tomatoes
1 Onion, cut into pieces
1 cup of grated Cheese (add more or less depending on how cheesey you like it)
Enough milk for soaking the matzah - matzah should be soft, but make sure NOT to over soak!
Salt, pepper to taste

OPTIONAL

Vegetables to add to the tomato sauce
1 Pepper (any color)
1 small packet of sliced Mushrooms
DIRECTIONS
Soak the matzah pieces in milk
Make the tomato sauce:
• Gently fry onion pieces in a pan
• Add the cut vegetables and the can of crushed tomato
• Optional: Add half a can of warm water to the mixture
• Let simmer for about 20 minutes
In a baking dish, make the lasagna by layering the following ingredients in this this order:
• Tomato mixture
• Eggplant
• Matzah

Continue layering until you fill the dish.
Sprinkle cheese all over the top
OPTIONAL: Add cheese on every matzah layer
Bake in the oven at 175°C (350°F) for about 40 minutes.
BeTeavon and ENJOY!
---
Recommended for you:
---
Bring Tastes of Israel into your Kitchen!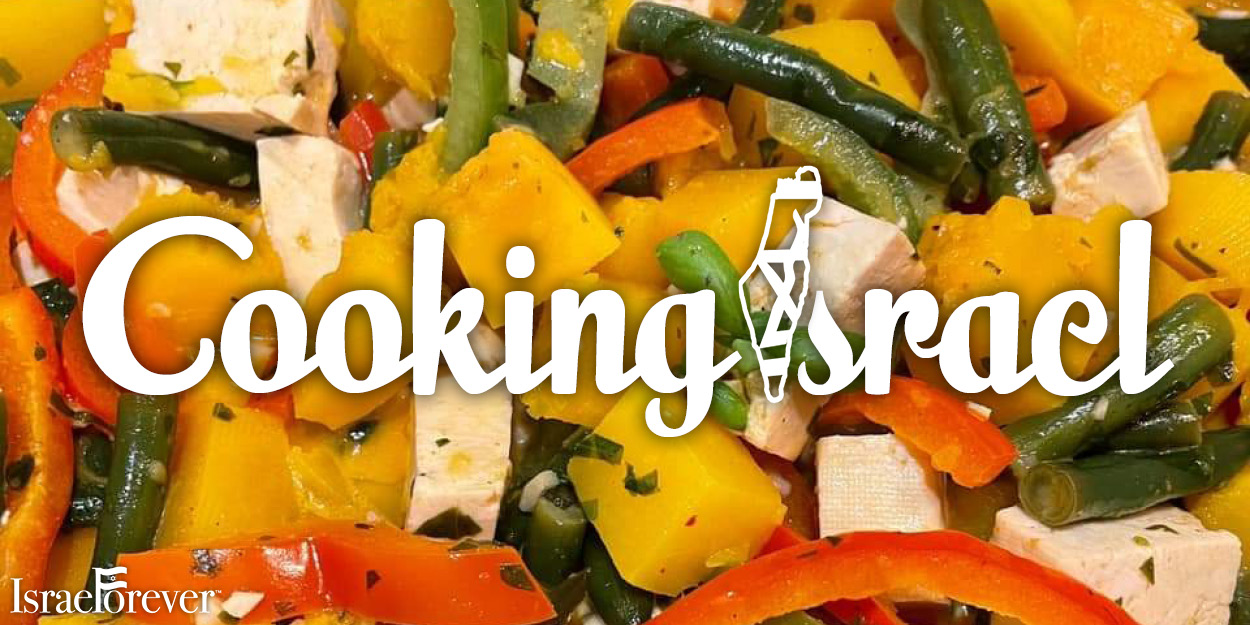 Let the aromas and flavors remind you of Israel, far away, but forever in your heart and in your life!

Click HERE to download our FREE Cooking Israel Cookbook.