Quinoa Taboulleh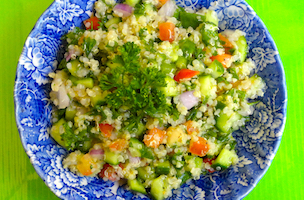 Ingredients
• 1 cup quinoa
• 2 cups vegetable broth
• 2 cups Italian parsley
• 2 tomatoes, chopped
• 1 pepper, chopped
• 1 cucumber, chopped
• 2 green onions, chopped
• 1 small red onion, chopped
• 1 clove garlic, minced
• juice of 1-2 lemon, depending on your preference
• 2 tablespoons extra virgin olive oil
• salt and pepper to taste
• 1 tsp. cumin (optional)
Directions
Bring the vegetable broth to a boil. Once boiling, pour in the cup of quinoa and simmer for 20 minutes on stovetop.
While quinoa is simmering, chop all of the vegetables.
After 20 minutes of simmering, drain the quinoa and combine it with the vegetables in a large bowl.
Pour the lemon juice, olive oil, and seasoning over the quinoa and vegetables, and mix well.
BeTeavon and ENJOY! 
---
More recipes
---
Bring Tastes of Israel into your Kitchen!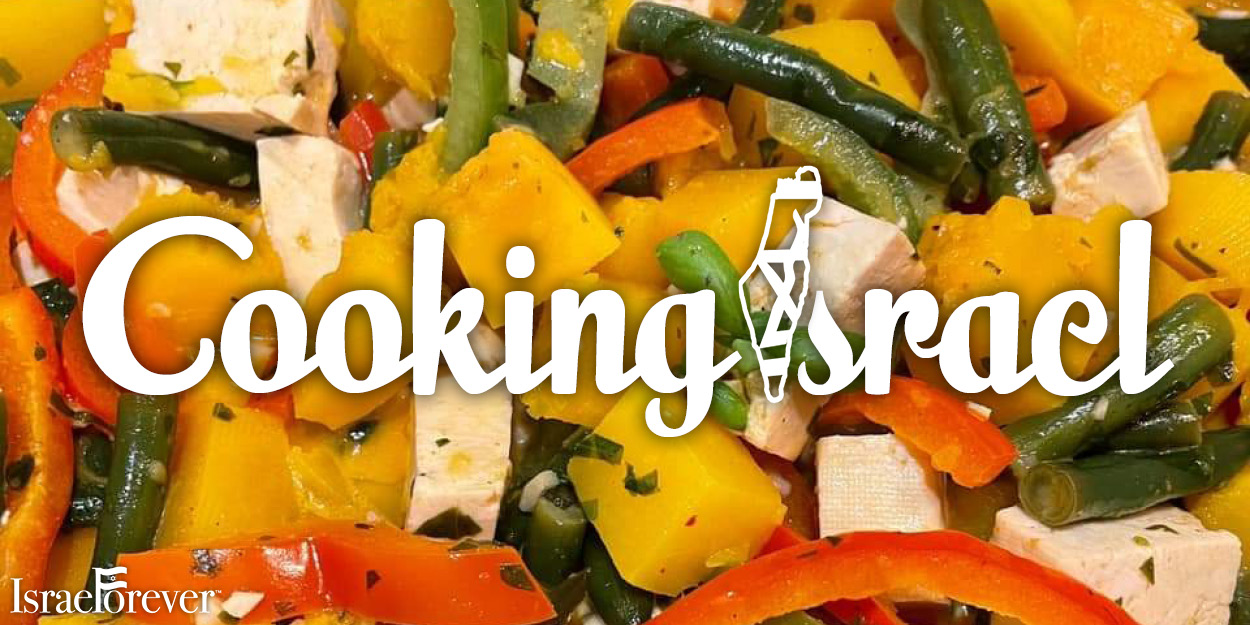 Check out more Cooking Israel Recipes full of aromas and flavors to remind you of Israel today and everyday!

Click HERE to download our FREE Cooking Israel Cookbook.