Roasted Pepper Soup
Courtesy of Puzzle Israel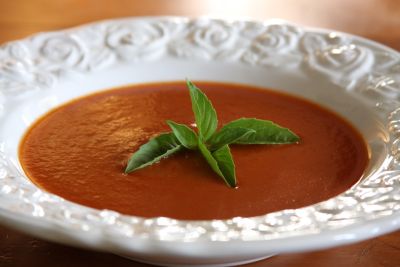 Ingredients
Serving Size: 6

● 6 Red Peppers
● 1 Red Onion
● 1 tablespoon Chopped Ginger
● 1 tablespoon Chopped Garlic
● 1/2 cup Olive Oil
● 2-3 cups of Water
● 1/2 cup Coconut Milk
● 2-3 tablespoons Honey
● 1/2 cup Roasted Almonds
● Touch of Salt and Pepper according to your tastes
Directions
Heat up the oven to 500F (250C).
Sprinkle a little oil on the peppers and roast them until charred.
Remove pan from oven and place the red peppers into a plastic bag, sealing the bag well.
Let the peppers cool for 20 minuets.
Heat up a frying pan with 3-4 tablespoons of oil.
Chop the onion and cook it until it begins to brown.
Add the chopped ginger and garlic into the onion and cook for 2-3 minutes.
Peel the roasted peppers and chop them.
Add to the chopped peppers into the pan and cook for 2-3 minutes.
Add 1 cup of water and bring to a boil.
Use a hand blender to blend it all together until you have a smooth pepper puree.
Add the coconut milk, salt and pepper.
Bring to a second boil and add water as needed.
Sprinkle some of the almonds before serving.
BeTeavon and ENJOY!
---
More Recipes:
---
Bring Tastes of Israel into your Kitchen!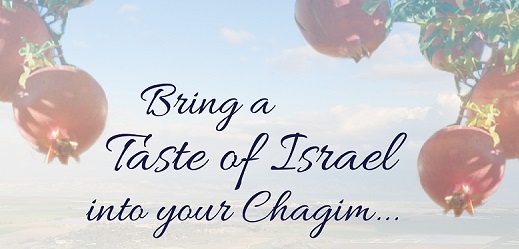 Let the aromas and flavors remind you of Israel, far away, but forever in your heart and in your life!

Click HERE to download our FREE Cooking Israel Cookbook.