Rosh HaShanah Cinnamon Blondies
By Judi Felber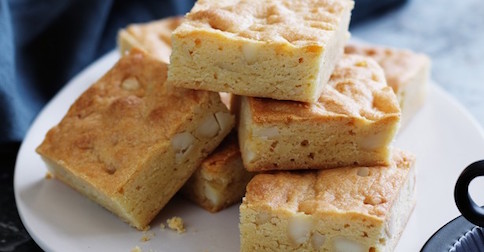 Here is a Rosh HaShanah dessert that doesn't include apples or honey. It's a twist on an old favorite dessert: Blondies with cinnamon.
Ingredients
● 1 ½ cup flour
● 1 tsp baking powder
● 2 Tablespoons cinnamon
● 1 cup sugar
● 2 sticks butter or margarine, softened
● 4 eggs
● 2 tsp vanilla
● ½ cup white chocolate chips
● ½ cup chopped, peeled apples (Granny Smith)

Option: Use chopped walnuts in addition to the white chocolate chips or instead of them.
Directions
Preheat oven to 350°F (180 C).
Grease 9-inch square pan.
In a medium bowl, stir together flour, baking powder, cinnamon, and salt.
In a large bowl, beat sugar and butter or margarine with an electric mixer on medium until fluffy.
Add eggs and vanilla and beat until smooth.
Add flour mixture and beat on low speed until a soft dough forms, scraping down the side of the bowl frequently with a rubber spatual.
Fold in apples and walnuts.
Turn dough into prepared pan, leveling the surface
Bake 20 to 25 minutes or until the top is golden brown and a toothpick inserted into the center comes out clean.
Remove pan to a rack and cut into 16 squares.
Store in a tightly covered container.
BeTeavon and ENJOY!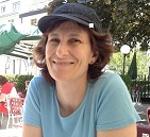 Judi Felber is a creative writer, editor, educator and development expert who made Aliyah with her family in 2006 at the start of the Second Lebanon War. Combining her strong communication and critical thinking skills with a deep love of Israel, Judi is the Communications, Development, and Web Strategist at Israel Forever.
---
More recipes to make your Chagim special
---
Bring Tastes of Israel into your Kitchen!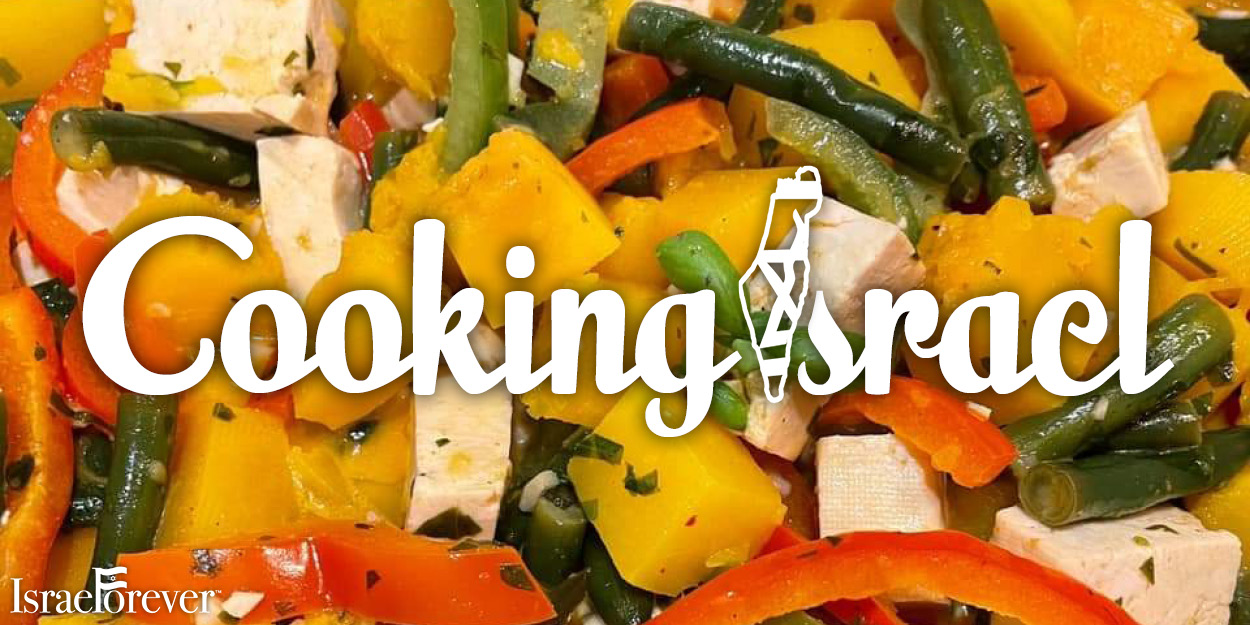 Check out more Cooking Israel Recipes full of aromas and flavors to remind you of Israel today and everyday!

Click HERE to download our FREE Cooking Israel Cookbook.