Recipes for a Sweet New Year
Check out these Rosh Hashanah recipes from Israeli Chefs Efrat Petel, Gil Hovav, Jamie Geller, Lily Aronin, and Chef Zissie.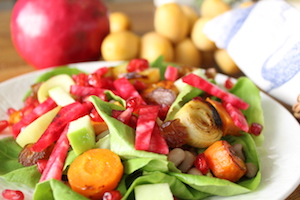 by Chef Zissie

Every year people try and find all different recipes for the simanim, but what you did not realize is that they together make a really unique, beautiful and flavorful salad! ALL IN ONE!!! Add pulled salmon or a side of fish head to this dish and you are good to go!
---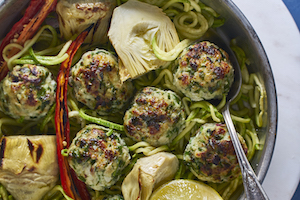 by Efrat Petel

A kosher crab-cake styled dish made from white fish. Serve as a snack of small grilled balls or in our homemade spicy sauce!
---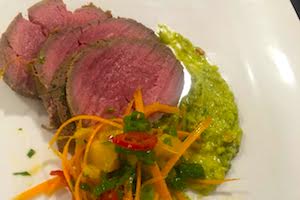 by Lily Aronin

A classic recipe to repeat at any chag that is a great for those who love red meat and want to watch their health.
---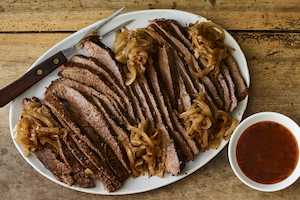 by Jamie Geller

There is nothing more comforting and familiar than the knowledge that a brisket is quietly simmering away.
---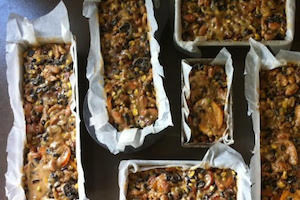 By Gil Hovav

A Sephardic Jewish New Year's Eve Dish that brings good luck!!!
Try one of these new recipes or download a recipe from our Chagim Cookbook. Tell us what you decided to cook and how you liked it. Send your responses HERE.
BETEAVON & ENJOY!!

---
More Israel Inspired Recipes for the Chagim:
---
GET READY FOR THE CHAGIM WITH RECIPES FROM ISRAEL