Simanim Salad
by Jamie Geller 
This salad incorporates many significant simanim, foods which we eat on Rosh Hashanah, in the hopes of being blessed with a sweet and fruitful new year.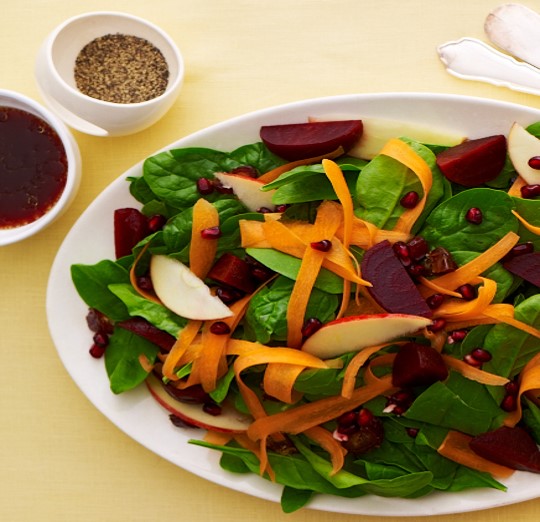 Ingredients
● 1 large head lettuce, in small pieces
● 1 bag baby spinach
● Seeds from 1/2 a pomegranate
● 1/2 Golden Delicious apple cut in small chunks (with peel)
● 1/2 Red delicious apple
● 1/4 cup chopped dates
Dressing
● 1/4 cup oil
● 2 tsp. vinegar
● 1 tsp. minced scallion
● 2 tsp. honey
● 1 tsp. mustard
● 1/2 tsp. salt
● 1/4 tsp. garlic pinch of cayenne pepper
Mix together
BeTeavon and ENJOY!
---
More Recipes:
---
Bring Tastes of Israel into your Kitchen!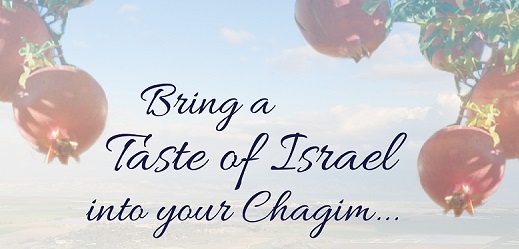 Let the aromas and flavors remind you of Israel, far away, but forever in your heart and in your life!

Click HERE to download our FREE Cooking Israel Cookbook.