Spiced it Up Lamb Chops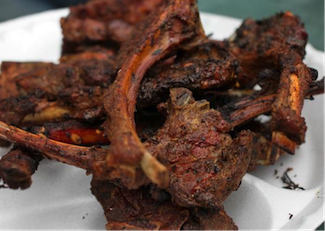 Ingredients
● 2 kilo lamb chops
● 1 tsp ground cumin
● 1 teaspoon ground nutmeg (fresh)
● 1 teaspoon cracked black pepper
● 1 teaspoon ground allspice
● 1 teaspoon ground cinnamon
● 1 teaspoon paprika
● 2 teaspoons kosher salt
● 1 tbsp olive oil
● 1 tsp lemon zest
● 2 tsp lemon juice
● 2 tbsp chopped parsley, for garnish
Directions
Mix together all the spices and rub into the meat, massaging generously.
Leave to marinate 1 hour or overnight.
Cook on mangal or grill over a low heat for 2-3 minutes each side, then bump up to a hot fire at the end for a crispy brown exterior.
Garnish with chopped parsley.
BETEAVON and ENJOY!
---
More Mangal Recipes:
---
BBQ ISRAELI STYLE