Stuffed Spring Chicken with Dried Fruits and Rosemary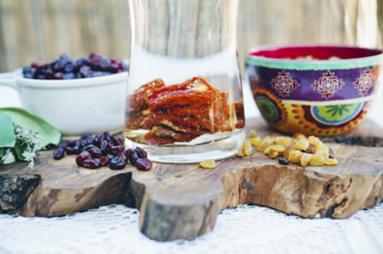 Cooking Israel with a Puzzle Israel Recipe
Serves 6
Ingredients
● 6 pieces spring chicken, without bone
● 6 sprigs fresh rosemary
● 1 cup pitted prunes
● 1 cup pitted apricots
● 1 cup pitted raisins
● 1/2 cup olive oil
● 3 garlic cloves, crushed
● 1 tsp. cinnamon
● 1/2 tsp. ground coriander seeds
● Salt and black pepper to taste
● Aluminum foil
Directions
Preheat oven to 430F
In a large bowl, combine the olive oil, spices, and spring chicken
Marinate in the refrigerator for an hour
Cut aluminum foil into an 8x12 inch sheet
Combine olive oil, salt, and pepper and spread on aluminum sheet
Place the spring chicken in the center of the sheet
Fill the chicken with a handful of the dried fruits and a bit of garlic
Cover the chicken with the aluminum foil and twist both ends like a candy wrapper
Cook in oven for an hour, after which lower temperature to 360F for an extra hour
Serve warm
This dish is good cold too, if you have leftovers.
BeTeavon and ENJOY!
---
More Recipes:
---
Bring Tastes of Israel into your Kitchen!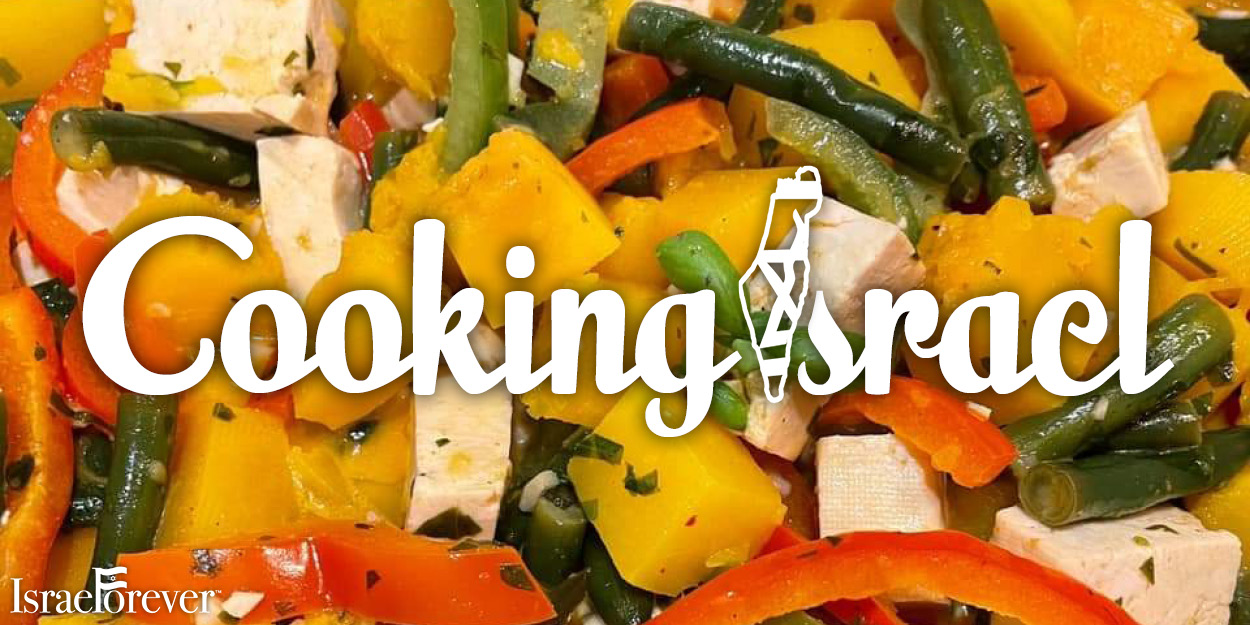 Check out more Cooking Israel Recipes full of aromas and flavors to remind you of Israel today and everyday!

Click HERE to download our FREE Cooking Israel Cookbook.