Candied Stuffed Dates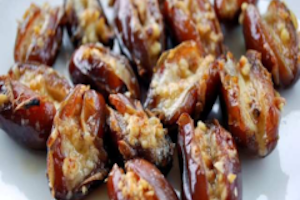 Serving Size: 12
Ingredients
● 12 large medjool dates
● 1/4 cup almond paste
● 1/4 cup date honey
● 12 toasted almonds, roughly chopped
Directions
Preheat oven to 425.
Soften almond paste over low heat and add date honey, leaving 2 Tablespoons of honey for drizzling at the end.
Cut a slit in the side of each date and remove the pit.
Stuff with the almond paste and date honey mixture and top with a teaspoon of almond pieces.
Place into small baking dish and drizzle with date honey. For something different, sprinkle the top with a bit of coarse kosher salt!
Bake for 10-15 minutes until warm and gooey – careful not to burn!
BeTeavon and ENJOY!
---
More Recipes:
---
Bring Tastes of Israel into your Kitchen!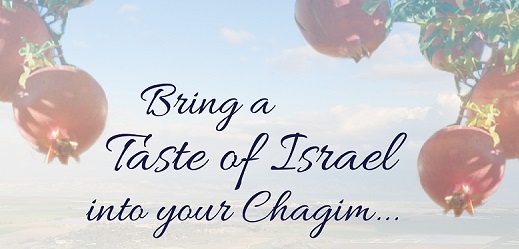 Let the aromas and flavors remind you of Israel, far away, but forever in your heart and in your life!

Click HERE to download our FREE Cooking Israel Cookbook.