Sufganiyot (Jelly Doughnut)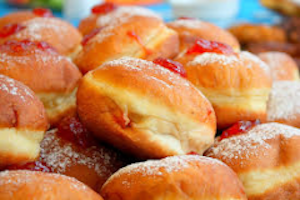 Ingredients
● 1 tbs. Yeast
● 1 cup warm water
● 1 cup sugar
● 4 oz. melted shortening (not too hot)
● 1 whole egg
● 2 tbs. baking powder
● All-purpose flour as necessary to give dough a bread-roll consistency
● 24 oz. raspberry jam (Or whatever filling you prefer. In Israel, fillings range from Chocolate, Halva, Whiskey, Marshmellow...you name it, you can probably find it!)
● 1 cup sugar
Directions
Combine yeast, water, sugar, shortening, eggs, baking powder and flour.
Roll into donut hole-size balls.
Set over warm stove and allow to rise to double in size.
Fry donuts in hot oil until golden brown.
Remove from grease and cool partially on wire rack.
Fill with raspberry jam (or another filling) using a spiked pastry bag.
Roll donuts in sugar.
Cool at room temperature.
B'teavon and Chag Chanukah Sameach!
---
More Recipes:
---
Bring Tastes of Israel into your Kitchen!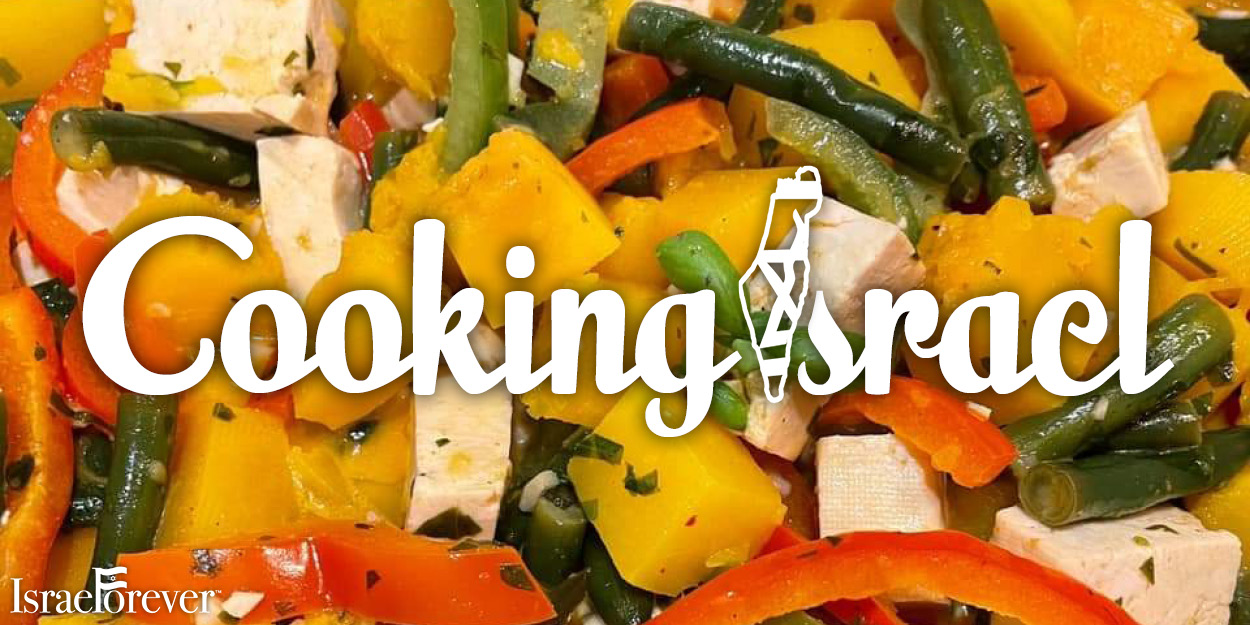 Check out more Cooking Israel Recipes full of aromas and flavors to remind you of Israel today and everyday!

Click HERE to download our FREE Cooking Israel Cookbook.