Sufganiyot (Jelly Doughnuts)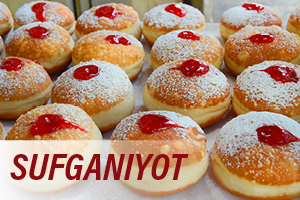 Ingredients
● 1 Tbsp yeast
● 2 Tbsp + 1/4 cup sugar
● 1.5 cup warm milk or water
● 4-5 cup flour
● 1 egg + 1 yolk
● 1/2 tsp. salt
● 1 tsp. baking powder
● 4 tbsp butter room temp
● 1/4 cup powdered sugar for sprinkling on top
● 1 cup jam, custard, caramel, chocolate, halva, marshmallow - any filling of preference!
Directions
In stand mixer, or large bowl, proof yeast by mixing with 2 tbsp sugar and warm milk or water as preferred. Let sit for 10 minutes until frothy.
Add 3 cups of flour, baking powder, egg and yolk, and rest of sugar and mix well. Add 1 cup of flour, salt, then add 1 tbsp of butter at a time until incorporated. Knead for 5-7 minutes adding extra flour as needed for a smooth consistency.
Set in warm place to rise for 45-60 minutes.
Gently pull off handfuls of the dough and lightly form into balls whatever size your family prefers. Rest on a baking sheet for second rise - they will double during rising.
Heat oil in wide pot on medium high for 10 minutes. Test with a small pinch of dough - if it is the right temp, you should immediately have bubbles forming around the dough.
Fry 2 or 3 doughnuts at a time - be sure not to crowd in the pot or they will not cook right and will be oily on the inside.
Rest on paper towel-lined wire rack to cool for 10-15 minutes.
Pipe your filling into the doughnut using a piping bag, or a nozzled bottle with tip big enough for filling to squeeze through.
Sprinkle top with powdered sugar and enjoy!

*Sufganiyot are best eaten same day but do freeze well. Just pop in the microwave when ready to eat!
B'teavon and Chag Chanukah Sameach!
---
More Recipes:
---
Bring Tastes of Israel into your Kitchen!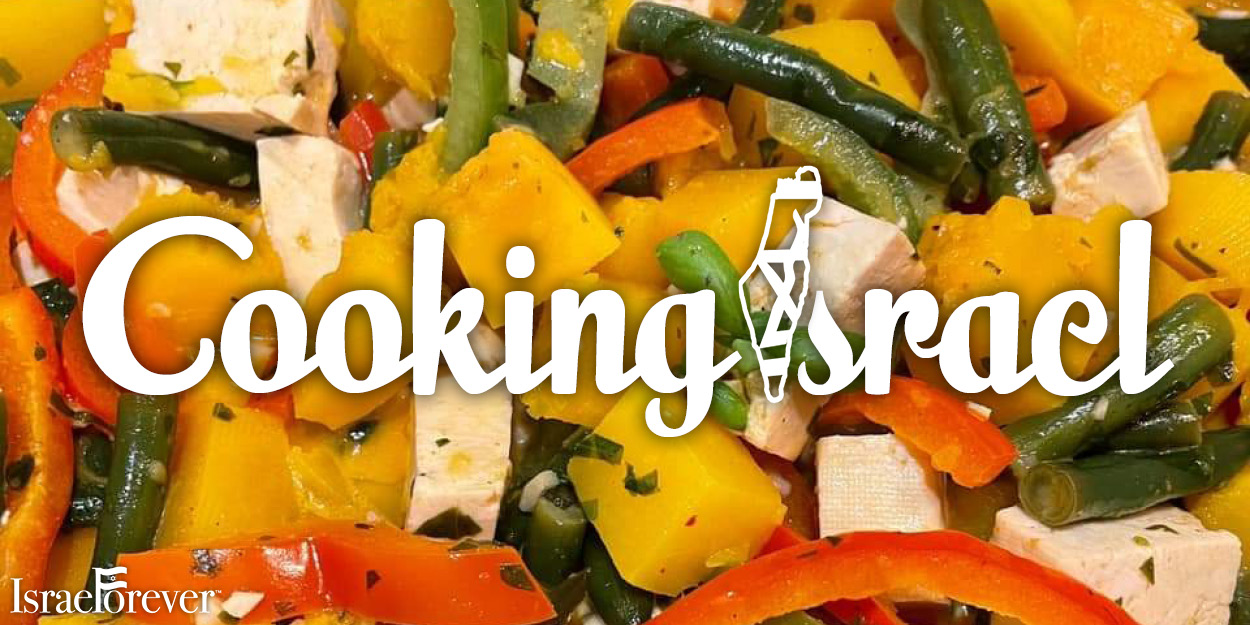 Check out more Cooking Israel Recipes full of aromas and flavors to remind you of Israel today and everyday!

Click HERE to download our FREE Cooking Israel Cookbook.