Sweet Shabbat Challah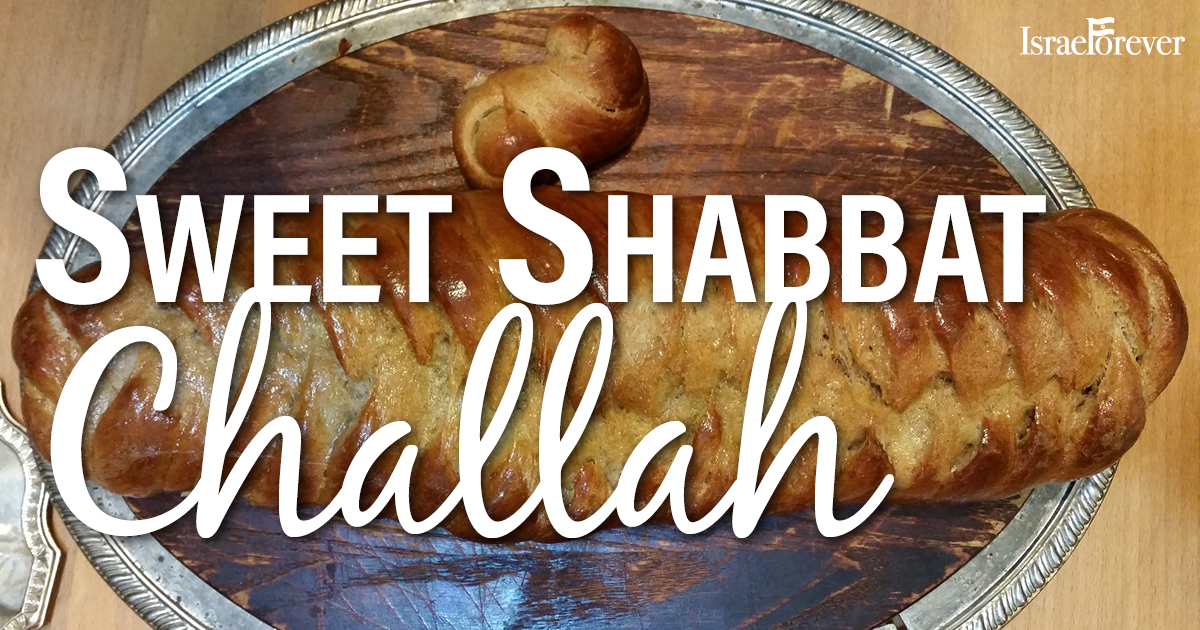 The challah is a bread traditionally eaten on Sabbath and on major Jewish holidays. This sweet version is easy enough to make every week, and we hope it connects you with generations of Jewish heritage.


INGREDIENTS
1.5 tbsp dry instant yeast
2 tbsp sugar (for activating the yeast)
2 cups warm water
4 cups all purpose flour
1/4 cup brown sugar
2 tbsp honey
1/4 cup oil of choice
1 egg
2 tsp salt
1 egg (for egg wash before baking)
DIRECTIONS
Proof yeast by mixing with starter sugar in large mixing bowl. Add water and stir once. Let sit for 10-15 minutes until bubbly and frothy.
Add 2 cups of flour so that yeast mixture is covered. This prevents the oil or salt from touching the yeast directly, which can often kill some of the yeast's rising strength.
Add oil, salt, honey, sugar and egg. Using dough hook, begin mixing on low speed or mix by hand. The dough will be liquidy still but should be well incorporated.
Add final cup of flour progressively (1/4 cup at a time) until the dough looks uniform and smooth. You may end up using a bit more or even a bit less of the flour, which is fine!
Continue to knead - If using stand mixer, mix for 7 minutes. By hand, knead for 15-18 minutes.
Shape into a soft rounded dome and drizzle a bit of oil around it. Cover with plastic wrap or a dry towel.
Let rise in warm place for 1.5 hour, or overnight in fridge. It will have doubled in size. Carefully pour onto lightly floured countertop and cut into even sections for your preferred number of braiding strands. If you are making two loaves, divide into 6 for a 3 braid, or 8 for 2 4-strand braids. 
After braiding, transfer to a wide baking pan covered with a baking sheet. Let rise for 30 minutes.
Preheat oven to 200 C/390 F
Brush egg wash over top very gently, then sprinkle with sesame seeds or just leave plain. Can also drizzle with honey and sprinkle some sea salt for something incredible! :)
Bake for 20 minutes then turn down to 160/325 for an additional 12-16 minutes on low rack.
BTEAVON and ENJOY!
---
Recommended for you:
---
Bring Tastes of Israel into your Kitchen!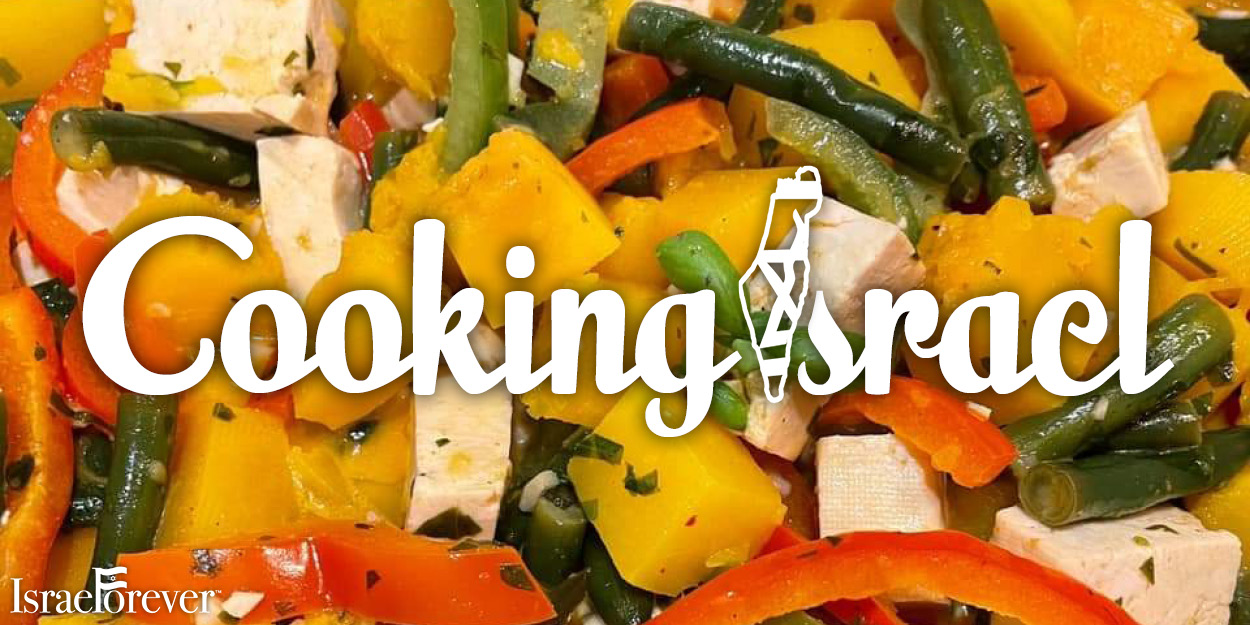 Let the aromas and flavors remind you of Israel, forever in your heart and in your life!

Click HERE to download our FREE Cooking Israel Cookbook.