Whole Wheat Pasta Runners Special
By Lily Aronin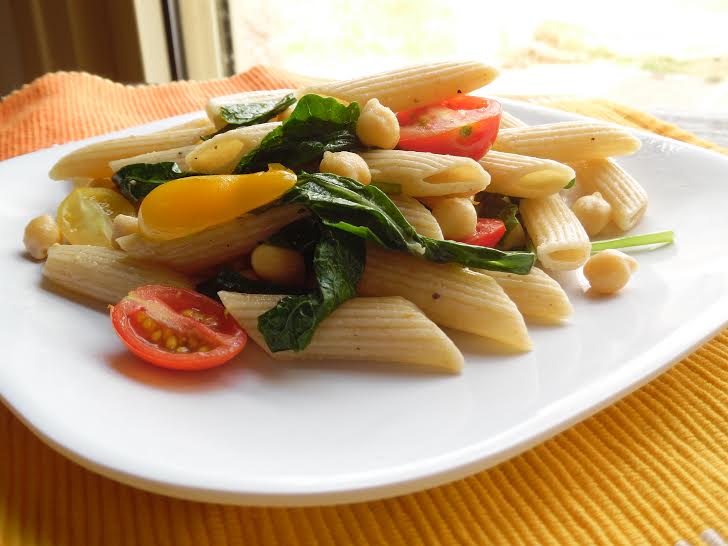 Here in Israel we are incredibly proud of our many marathons. I see people of every size and age running outside my home every day.

In fact, the Mateh Binyamin where I live just named our brand new paved, and lighted walking 5 km path in the honor of Gilad Shiar. Every big city and small village, has its own minimum 5 km race. It has become part of the unique Israeli cultural experience here. Charedi communities, Religious Zionist and Secular communities are all forming their own running groups and marathons.

Many of these races are for charity or just to promote health and wellness in our great country. This has caused a great de-vilification of the carbohydrate. So especially now, during the nine days, we can learn from these runners how to make our country proud, eating carbs in a really healthy way.

I get a lot of orders at Lily's Kitchen from runners who need to eat a lot of very healthful food, and this recipe has been a favorite of my menu planning clients to make themselves. This is such a favorite because it easy, delicious and well rounded.

You are going to love this whole wheat spaghetti with hummus beans, lemon zest, greens and fresh cherry tomatoes. Each element of this dish helps to refortify the body, increase endurance and rebuild muscle tissue. So whether you are just running your errands from work to home or really training for a marathon, we can all benefit from some new, healthy pasta recipes this week. You can even register for the next Jerusalem and Tel Aviv Marathons now to plan your next trip.
Ingredients:
● 1 bag whole wheat pasta
● 1 small container of red cherry tomatoes
● 1 small container yellow cherry tomatoes
● 1 onion
● 2 cloves garlic
● 2 lemons
● 4 cups frozen hummus beans
● 1 cup water or vegetable stock
● 1 bag baby kale/spinach
● 1 packet fresh basil
● Olive oil
Preparation:
Boil pasta according to package directions
While the pasta is cooking, chop and sauté 1 onion in ½ Tbsp. olive oil, pinch of kosher salt & cracked pepper. Add the bag of greens until they wilt. Then add the frozen beans and the zest & juice of 1 lemon. Deglaze your pan with your stock or water and let it cook for 7 minutes until the hummus beans soften. Once cook, taste and add extra salt and pepper according to taste.
Mix the warm pasta and hot sauce together. Add the zest of the second lemon the remaining olive oil, all the fresh, chopped basil leaves and your halved cherry tomatoes.

Enjoy warm or cold as leftovers.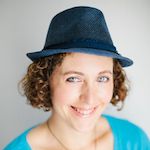 Lily Aronin, is a certified Holistic Health Coach and Chef. She loves to celebrate the best Israeli produce has to offer in an easy, sustainable and fun way. Find out about her healthy meal deliveries and cooking classes on her website www.lilyaronin.com.
---
Recommended for you:
---
Bring Tastes of Israel into your Kitchen!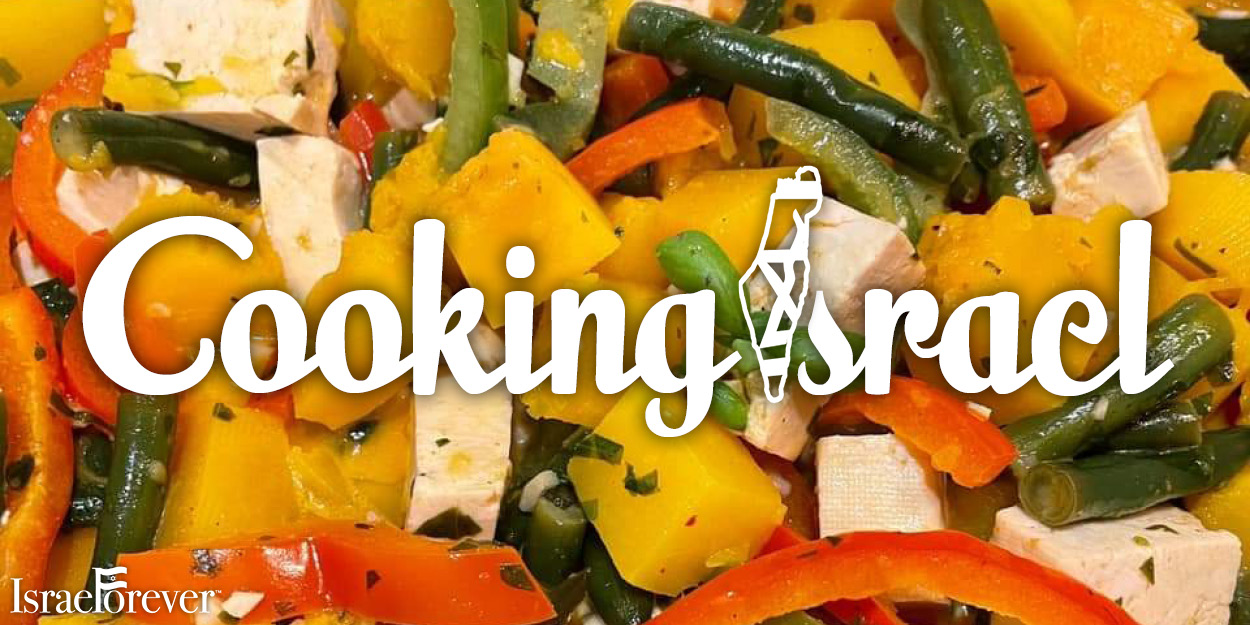 Check out more Cooking Israel Recipes full of aromas and flavors to remind you of Israel today and everyday!

Click HERE to download our FREE Cooking Israel Cookbook.