Ghosts Laid to Rest as Hitler's Berlin Stadium Hosts Jewish Games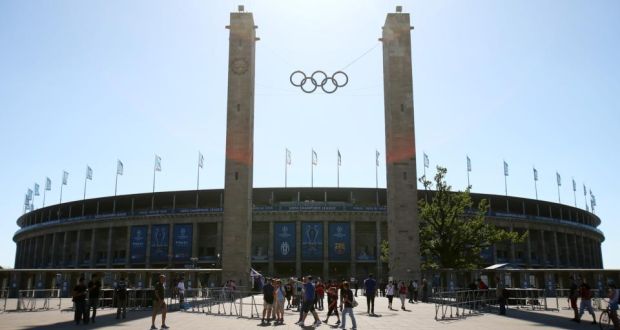 Nothing ever went Hitler's way at Berlin's irredeemably Nazi Olympic stadium. The dictator wanted the stone monument, built for the 1936 Olympic Games, to show off to the world the superiority of the so-called Aryan "master race". Instead, to head off a looming international boycott, he was forced to lift his ban on Jewish participants and then look on as African-American athlete Jesse Owens took home four golds.
Now, seven decades after the end of the second World War and half a century after West Germany established diplomatic relations with Israel, some 2,300 Jewish athletes and their supporters will banish the ghost of Hitler for good from the stadium when they take it over for the 14th European Maccabi Games. Organisers of the event in Berlin see it as a daring and timely gesture of reconciliation to the city where where the extermination of Europe's Jews was planned.
"There were a lot of people who said that they would never in their lives step again on German soil and we have to respect that," said Alon Meyer, president of Maccabi Germany. "But we are a new generation ... and the question of guilt is long resolved."
Participants from 37 countries will compete in 19 different disciplines from the familiar badminton, triathlon and swimming to other categories of activities including bridge and chess. Only Jews are allowed participate, though many outreach sporting events are planned.
The German authorities admit they were nervous about holding such a large event at such a notorious site. "This is the stadium where the Olympic games were exploited by Hitler," said German interior minister Thomas de Maizière. "But to hold a Jewish sporting event like the Maccabi Games on this site is a good, important message."
Events get under way on Tuesday evening when German president Joachim Gauck attends an opening ceremony at the Waldbühne amphitheatre, also part of the Third Reich Olympic complex. Any lingering Nazi ghosts were exorcised from here in 2007 when Barbra Streisand played a sold-out concert.
See the full article HERE
---
More Recommended for You:
---
Learn more about Israeli Athletics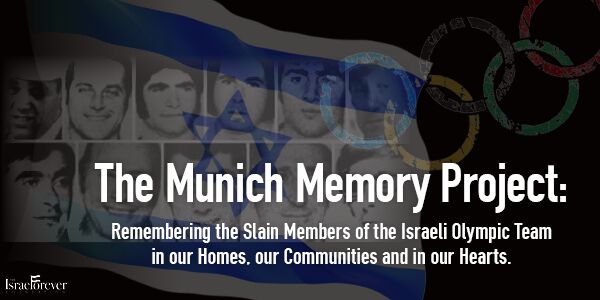 Dig into the 1972 Olympic Tragedy with the Munich Memory Project Today!