Love Lone Soldiers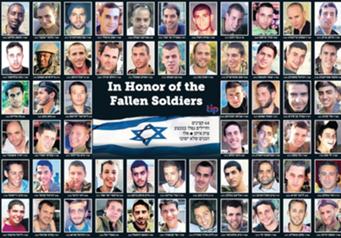 During "Operation Protective Edge", 66 soldiers were killed in combat, four of them lone soldiers who heroically chose to come to Israel and risk their lives in defense of our people. Among the 469 soldiers who were wounded, many were lone soldiers, five of them very seriously.
A group of Jerusalemites, spearheaded by a 19-year-old woman soldier who was good friends with one of the fallen lone soldiers, has combined forces to organize a tribute concert to our brave soldiers.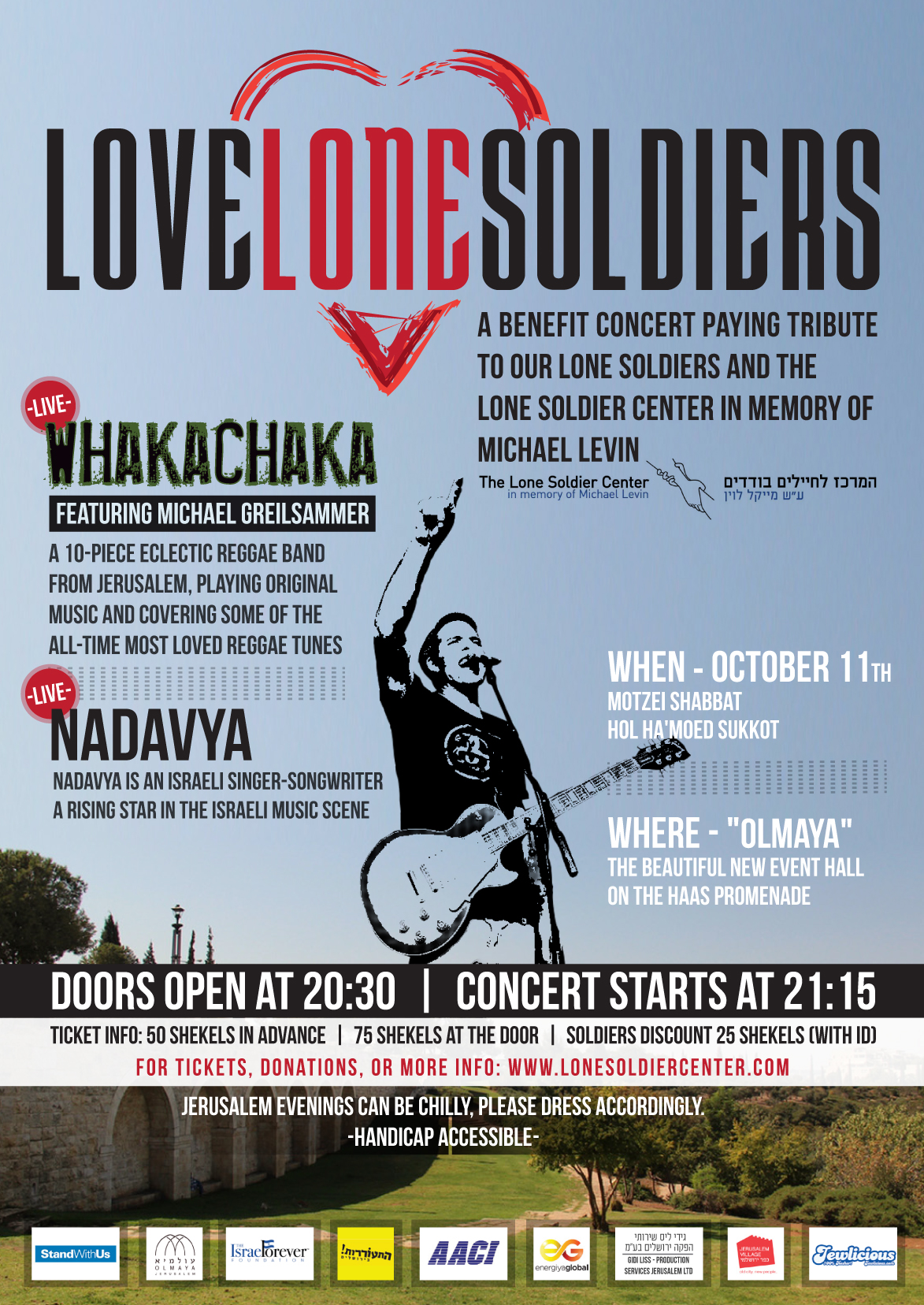 The Benefit Concert will bring together well-known and emerging musicians, and will be held in a prestigious location, "Olmaya" – the beautiful new event hall on the Haas Promenade boasting the most spectacular and panoramic views of Jerusalem - on Saturday night, October 11th, (Hol HaMo'ed Succot), 2014.
The Concert will generate awareness and raise funds for a dedicated, well-located building in Jerusalem for lone soldiers, to be supervised and run by the Lone Soldier Center in memory of Michael Levin.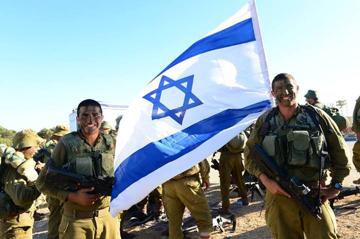 These brave young men came to volunteer in the IDF and to strengthen, unite, and define what it means to be a Jew today.
The Center, founded in 2009 by a group of former lone soldiers and the proclaimed "Father of Israel's Lone Soldiers", Tziki Aud - aware and concerned with the needs and struggles of the more than 5,900 lone soldiers serving in the IDF - operates in Jerusalem, Tel Aviv, Beersheva, and Kibbutz Gesher. Notably, Ambassador Michael Oren - himself an ex-lone soldier and renowned Israeli historian, author, commentator and statesman – became Chair of the impressive and dedicated LSC Board of Trustees earlier this year.

All proceeds from the concert will go towards raising funds for a dedicated, well-located building in Jerusalem, offering affordable housing and fulfilling the above goals.
We are proud to be a partner for this important event, and invite you to buy a ticket and attend the concert, spread the word to your family and friends or sponsor a Soldier tickets to the Concert, or to donate to The Lone Soldier Project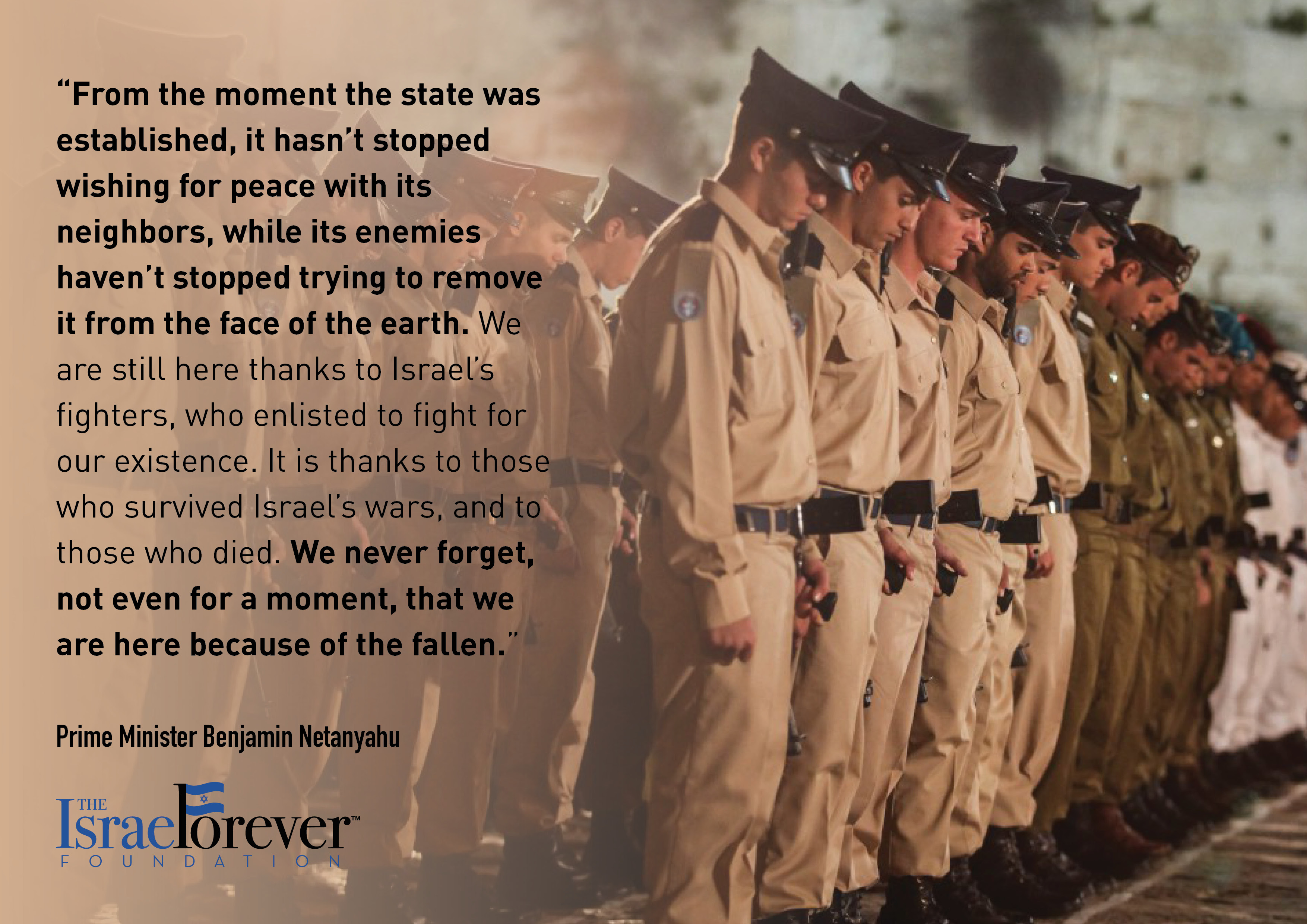 ---
Standing Proud as One People, One Faith, One Dream: Peace For All Of Israel