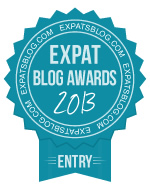 Vote in the Expat Awards for the ONLY Israel entry!
By Liz Cohen
The international community: those words all-too-often send shudders down an Israeli's spine. It's usually an unfriendly place. As an American-Israeli, I try to avoid getting bitten out there.
But...there is one corner of the 'international community' where I've felt comfortable: the worldwide expat community.

That's right - if you've moved to Israel, you've left some place else, which means on that level you can identify with an estimated 230 million other expats across the globe!
Which is why I've joined the Expats Blog community and entered their 2013 Expat Awards to represent Israel with my post, Top 10 Ways Living in Israel is Not At All What You Think.
Turns out, mine is the ONLY entry from Israel. 

So I need your help to show the broader expat community it's time to ditch stereotypes and see the real deal -
BY VOTING!
Check out the entry - Top 10 Ways Living in Israel is Not At All What You Think.
Leave a comment on the entry and/or share the post through the social buttons.
The more shares and comments, the more credit the judges will give towards choosing the winners.
DEADLINE: We have till Friday, December 20th...let's show the expat world what Israel is really like!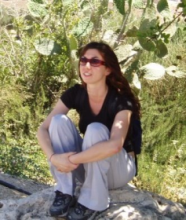 Been babbling about the 'expat' life since 2004; on lizrael update I take notes on everyday life as an olah/immigrant to Israel. In the last nine years I moved here, started my career, finished an MA, married, settled in the 'burbs and had two kids. I like to think that was the goal all along. Feel free to get in touch.
---
Recommended for you:
---
STAY CONNECTED NO MATTER WHERE YOU LIVE