IFFLA Mobile Rehabilitation: Everything You Need to Know
The most effective way to reach out to as many communities as possible and as needed, is a fully equipped mobile unit.
Who will receive rehabilitation assistance?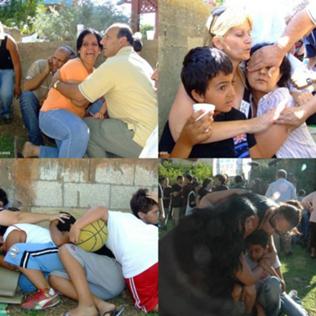 The criteria for receiving our help is simple: The functionality of the person/family unit has been negatively affected by the war.

Our goal is to reach people who might otherwise not consider themselves in need of seeking out assistance from one of the main trauma centers in Sderot or Ashkelon, who might be embarrassed to seek help publicly, or because they compare their trauma with that of the residents of the south who have been living with this terror for years and, thus, don't believe their trauma is "legitimate" enough to need assistance.
Why Mobile Units? Aren't there centers that provide these social services?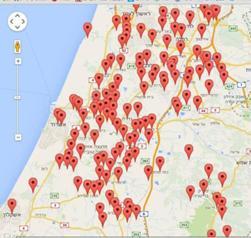 Mobile Response Units will allow us the mobility to cover large areas, including those suffering the heaviest barrage of missiles - Ashkelon, Ashdod, Beer Sheva - as well as the smaller communities/moshavim/kibbutzim, and those areas that have been newly-targeted by the terror attacks such as all over Gush Dan - Tel Aviv, Rehovot, Rishon L'Tzion, Kfar Saba- Jerusalem, Beit Shemesh and Mate Yehuda, wherever there is help needed.

IFFLA Mobile Units will provide the following services: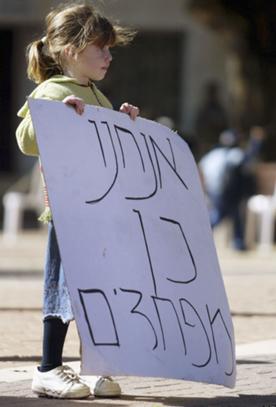 Critical Incident Stress Debriefing and Therapy: Supportive, crisis-focused discussion of a traumatic event to reduce anxiety and the ongoing feeling of confusion and distress so as to restore personal stability and family/group cohesion.
Guidance in coping and how to rebuild: Directive counseling to help solve immediate problems/issues related to parenting, work, intimate relationships, and daily life.
Critical basic human needs: Addressing issues such as discontinued electricity and water, housing issues, childcare, & elder care.
Home cooked nutritional meal distribution: Coordinating distribution of volunteer-cooked meals to families that need them.
Dedicated Professional Staff: Licensed mental health care providers (social workers, psychologists, counselors) to case manage and coordinate care for each recipient.

Cost of a Mobile Rehabiliation Unit:  
Each $100,000 will acquire and equip ONE IFFLA Mobile Unit for the span of ONE year, including:
$24,000-Automobile, or in other words "the mobile office"
$42,000-Professional staff
$34,000-essential materials for rehabilitation treatments
Why One year?

Rehabilitation is a process. The experts at Lema'an Achai emphasize that recovery from the intense feelings of trauma involve a variety of psychological and emotional coping mechanisms. This process can take up to 12-36 months, depending on age, experience, personal associations with prior trauma, and the physical and material impact suffered by each individual.
How many people will benefit from the services these mobile units will provide? Through one on one and communal settings, each mobile unit and professional team will be able to offer 2,000 hours of therapy for 1000 Children + 200 families per community who are coping with the trauma of living with terror.
Who is Lemaan Achai?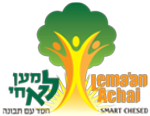 Since its inception in 2000, Lema'an Achai has developed a philosophy, known as "Smart Chesed" to guide communities in their battle to break the cycle of poverty by bringing people through, and then out of, crisis.

IFFLA Mobile Units will be run under the supervision and guidance of Dr. Ze'ev Frankel, Director of Social and Family Services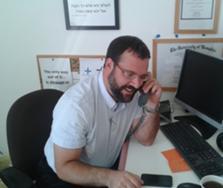 Ze'ev Frankel, Ph.D. is a clinical psychologist with extensive experience in treating post-traumatic stress disorder (PTSD) and other mental and emotional health issues. After heading the counseling center at Ariel University for four and a half years, Dr. Frankel joined the Lemaan Achai team to help provide innovative and effective rehabilitation therapy. Dr. Frankel has substantial experience treating Israelis exposed to combat trauma, and shares a strong passion for facilitating and measuring positive change.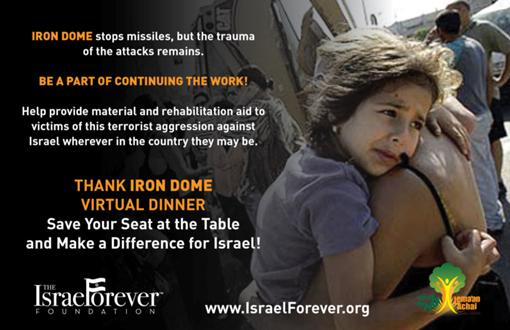 ---