My Personal Piece Of Israel
By Nicole Hollander
Choosing just one favorite moment in Israel has proved to be difficult, perhaps impossible.

Sifting through a trip with my family, a trip with just my sisters, or attending my best friend's wedding were moments that I looked forward to for months before I went, and cherished for months after I returned.
But no time in Israel is as moving as your first.

My first trip to Israel was with Ramah Seminar. Of course the entire trip was incredible, but I must thank our staff for enabling me to have two very clear moments of the trip stand out as experiences that would change my life. I feel fortunate that I am unable to choose one as my favorite Israel memory.
The first was following our 3 day trip to Jordan. Our housing accommodations were meager, and many of the days in Jordan were spent complaining about our hotel, the food, the water quality, the way women were treated, etc. As 16 year old campers do, we pestered the staff about why they made us go to Jordan for so long. We told them that a few hours in Petra would have been sufficient.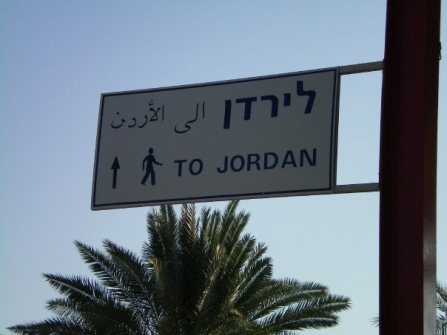 It was not until our bus passed the border back to Israel that we understood the most meaningful reason for the trip. It was simply to say that we were going home, TO ISRAEL! The moment when you realize Israel is your home, your paradise, it becomes even more special to you.
The other memory was part of our Bedouin Tent trip. I loved the tents so much - especially the food! We were having the best time, and without notice, our counselors made us leave the dinner in the tents.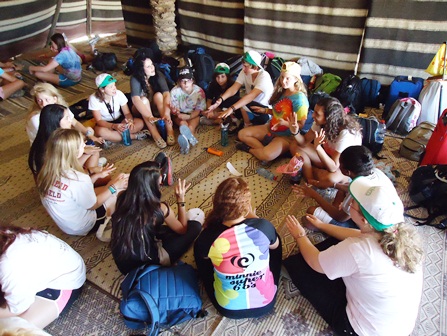 We were not allowed to bring anything, especially our cameras. We could not understand what was happening and why they would deprive us of cameras, the one item that did not leave our side all summer.
As we hiked up a mountain, unsure of what was better than tea, food, and stories in the tent, we became increasingly agitated. At the top of the mountain we sat in mandatory silence. It seemed so selfish of our staff to waste our time. Moments later the sun began to set over the mountains and we saw the most beautiful scene I could ever imagine.
It seemed so horrible that we were without cameras, knowing that we may never see anything like this again. When we asked why we had to leave our cameras in the tents, we were told that this is a moment we should always remember.
It is ours and ours alone, and no picture could ever give the amount of details needed to explain what we saw or how we felt, sitting in a very comfortable silence with a group of people that had become family.

So, I have no pictures to share with you, but I will always have the memory of that evening, and that memory is my personal piece of Israel.
---
Recommended for you:
---
STAY CONNECTED NO MATTER WHERE YOU LIVE