The Lone Soldier Project™ Story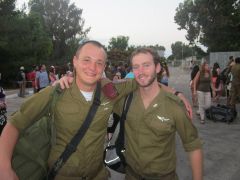 Each year, young men and women, many from around the world, leave their homes and families to serve as "Lone Soldiers" in the Israeli Defense Forces. Lone Soldiers serve in the army without the comfort of their families and communities with them on the ground in Israel.
Some Lone Soldiers are Israeli - orphans, youth from broken homes or very low socio-economic backgrounds, also lacking the familial support while in the army. With your help, we can provide all Lone Soldiers with the items they need most while protecting the State of Israel.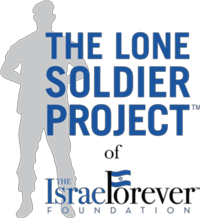 The mission of The Lone Soldier Project™ is to disseminate information about and spread awareness of Lone Soldiers to communities throughout the world.
Our vision is to increase the understanding of and respect for the young men and women from around the world who serve in the Israel Defense Forces. With your help we can provide support for the Soldiers who put their lives on the lines to defend the State of Israel. We hope to work with already existing groups and organizations to spread awareness of and garner support for Lone Soldiers.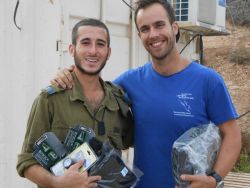 Lone Soldiers on the front lines today need our help. Whether through sending supplies or notes of encouragement, we can each support the soldiers who have voluntarily joined the IDF from abroad.
The idea for this project stemmed from a conversation over Shabbat lunch with Lone Soldiers while in Israel, during which they discussed their experiences living in Israel and serving in the IDF....