LONE SOLDIER MITZVAH PROJECT
The Lone Soldier Mitzvah Project enables teens to directly impact the lives of IDF lone soldiers while engaging your community through a variety of giving activities such as letter-writing, fundraising, holding a gift drive, and hosting events to help raise awareness. Our team of professionals takes an intimate approach to these projects, working directly with each teen to create a meaningful, interesting and inspiring project that will make an impact for years to come.

---
Giving Activities for Bar/Bat Mitzvahs
Fundraising Campaign
Host an online campaign to raise money for items to be purchased in Israel and donated directly to lone soldiers who are in need of supplies that will help make their days in the army a little easier! Funds can also be directed towards a variety of daily needs such as purchasing supplies, providing meals for shabbat dinner, arranging fun activities for holidays and days off, and so much more.
Gift Drive
Hold a collection for items to be shipped to lone soldiers in Israel who are in need of basic supplies such as: toiletries (deodorant, toothbrush, lotion, floss), books, flashlights, non-perishable foods (crackers, cookies, energy bars), socks, etc. *Please note that due to regulations of Customs and Border Control, you will need to work directly with a member of our team to ensure the items being sent are packaged properly and fit the requirements to pass inspection.
Host a Lone Soldier
With friends, at school, or with your community, you can be the "host" of a Lone Soldier who will come and share his or her experience with you. The personal experience is sure to be exciting and inspirational, as well as educational, as you learn the ins and outs of what it means to defend the Jewish People and the Jewish State. You can make your own list of questions to ask the soldier, always remembering to be sensitive and respectful, of course. We can even help you come up with some games you can play with your visiting soldier, like Hebrew word games or other fun things you can do to learn about the Israel Defense Forces. And of course, you'll be able to take a picture with your soldier to hang up at your Bar/Bat Mitzvah!
Letter Writing Campaign
Invite your friends over and host a letter writing party to write notes of support and encouragement for Lone Soldiers who will love hearing from you! You can tell them about yourself and what you are doing for your bar/bat mitzvah project. Other things to include in the letter are: your hobbies, whether you've been to Israel, your favorite book, what you think about soldiers and Israel, etc. This is an easy activity for all involved that can be done at your convenience.

---
More About the Lone Soldier Project
Becoming a Bar/Bat Mitzvah is a very special time in your life and what better way than to celebrate your connection to Israel by supporting the young men and women from around the world who volunteer to serve in the Israeli army - MAZAL TOV on taking this exciting step towards making an impact as an adult!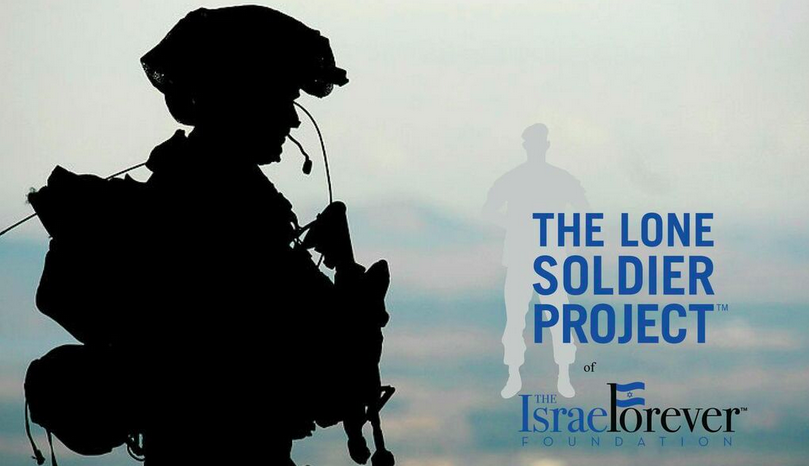 The Lone Soldier Project aims to share their voice with the world, support those in active duty, and utilize their leadership skills to continue making a difference for Israel after their army service has ended.

TO LEARN MORE ABOUT THE LONE SOLDIER PROJECT, CLICK HERE