Create your own Maccabean Shield
Ancient heroes displayed their family crest on their shield. As a modern day Maccabee, in the tradition of King David, this is your opportunity to make your own Magen David family crest for your sheild.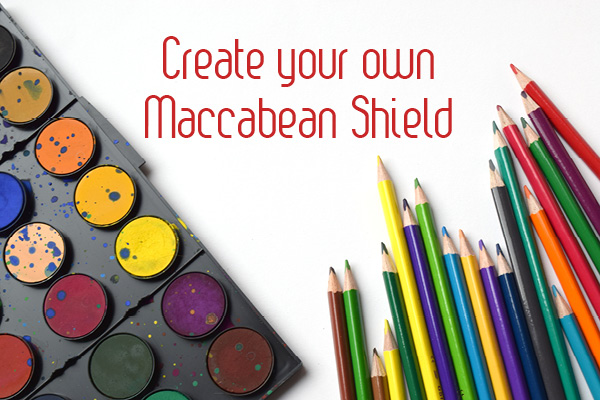 SUPPLIES NEEDED

---

• Watercolor paper for final product
• Copy paper for practicing
• Ruler, to draw straight lines of your Magen David, Star of David
• Ink pen, permanent pen
• Colorful Sharpie Markers
• Watercolor paints
• Paintbrush
• Water bucket
STEPS TO CREATE YOUR MAGEN DAVID FAMILY CREST SHIELD:
---
1. Place your paper vertically
2. Draw a giant Star of David that reaches from the top to the bottom of your page.
3. In the center of the Star of David write your family's last name:
Using a pencil, write your name lightly to make sure all the letters fit and you like the way it looks. You can use any style lettering you want.
4. Using the Sharpie markers, decorate your name section with lines, dots, small drawings that symbolize your family ie: a soccer ball if you are soccer players, a paintbrush if you are a painter, or even the names of everyone in your family.
5. Using the list of Questions and Answers HERE, select 6 of the ANSWERS to write inside each of the 6 triangles.
6. Once you are finished filling in your Magen David, paint with watercolors. The ink will stay the same, so you can paint directly over the ink.
7. Optional: Glue your watercolor paper down onto a larger sheet of paper, or buy a precut mat frame.
8. Frame for safe keeping and to reuse every year as a Chanukah decoration.
Have your artwork featured in our online Israel in My Art gallery! Sign your artwork with your first name and last initial and email it to Stefie@IsraelForever.org

Painting as a part of a class or art group? Send us your selfies and group pics for a shoutout throughout our global Jewish community who loves sharing the Israel connection with their fellow Virtual Citizens of Israel around the world. Follow us social media and you can either post your pic online and tag us in your post or email it directly to Stefie@IsraelForever.org.

Help your students find unique ways you to incorporate the Israeli flag and the flag of the country in which you reside into your drawings as well, so that the world can see the vast number of nationalities of our IFF artists!
---
Recommended for you:


---
BRING ISRAEL INTO YOUR CHAGIM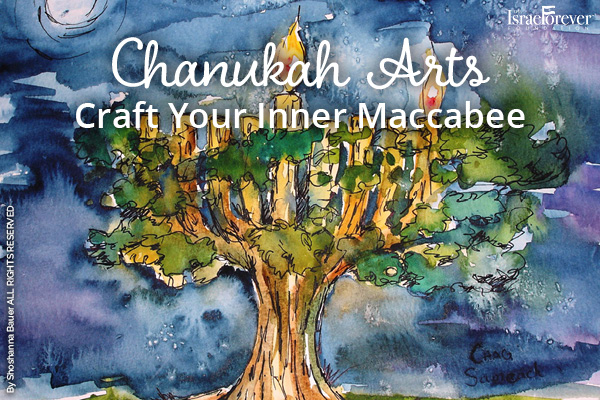 About the Author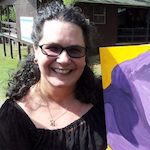 Stefanie Jo Heideman, founder of
Art Escapades
, is an art educator who believes that art is not supposed to be competitive, but rather a peaceful, relaxing experience for one to engage in and enjoy. As the Arts and Education Specialist for Israel Forever, Stefie is able to weave her love of Israel into her projects and lesson plans for individuals of all ages and stages of life.