Hatikvah - Text-based Art
Use the words of Israel's national anthem, Hatikvah as inspiration for your art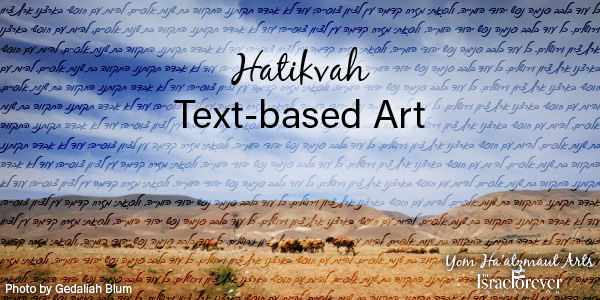 SUPPLIES
---
Sketch paper/copy paper to sketch ideas and practice writing the Hatikvah in Hebrew
Thick, smooth paper - paper without texture or "tooth" so your letters come out nice and smooth. Often called "Bristol Vellum Smooth" paper.
Images of Israel that inspire you and that you feel comfortable to draw freehand ie: the Israeli flag, a map of Israel, your favorite sites in Israel (the Montefiore Windmill, the Old City of Jerusalem, the Tayelet in Tel Aviv or the Jaffa port.), or any freehand drawing from your imagination that symbolizes hope, being hopeful and free.
Pencils, erasers, sharpener
Ultra fine point pen suitable for tracing over pencilled letters (one that won't bleed)
Steps to creating your Hatikvah text based art:
---
Gather images of Israel that appeal to you and that you feel comfortable to draw freehand or print the image and then trace it onto a blank piece of paper.
Trace or sketch your drawings on paper. Make as many sketches as you want until you have one that you want to make for your first Hatikvah Art. The goal here is to create beautiful art that is meaningful from your heart. Remember: this is the song of 2000 years of Hope and your artwork should reflect that. It can be as basic as an Israeli flag, a butterfly or as detailed as you would like.
Now it is time to practice writing Hatikvah in Hebrew and English, or your native language. You can write the words of the song line by line or paragraph by paragraph. It is up to you. The words should be filled in where ever you want them to be, and they should be systematically placed so that they stand out. Viewers will be able to see the words of Hatikvah and will inevitably begin to sing!
The parts of your picture that do not have the text can be filled in with colored ink of any kind. Since you are using a smooth texture, you can use any dry medium: colored pens, markers (although some may bleed, so try testing them on your practice sheet first!)
Sign and date your beautiful creation and hang it up in your home for all to see and sing together from time to time!
Let us know what you have created! Share images of your artwork in our virtual gallery and inspire others to create their own Israel in My Art!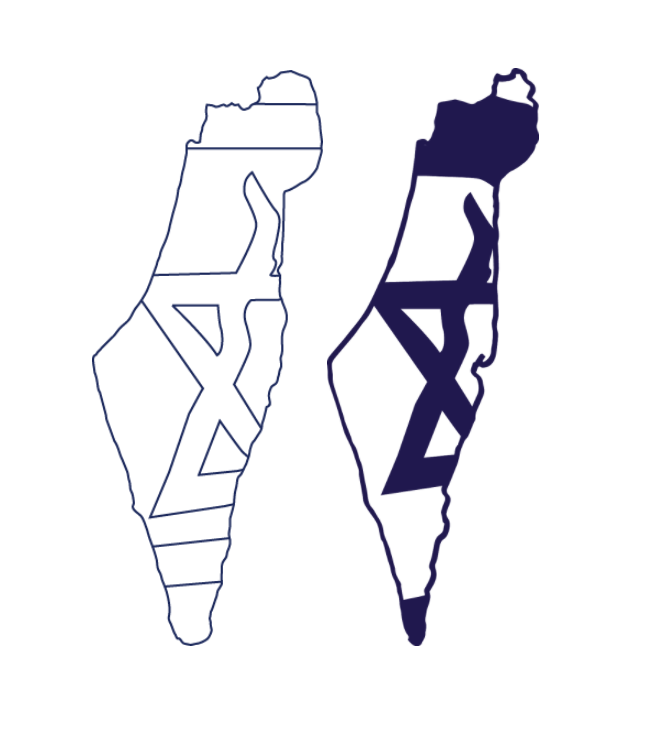 Have your artwork featured in our online Israel in My Art gallery! Sign your artwork with your first name and last initial and email it to Stefie@IsraelForever.org

Painting as a part of a class or art group? Send us your selfies and group pics for a shoutout throughout our global Jewish community who loves sharing the Israel connection with their fellow Virtual Citizens of Israel around the world. Follow us social media and you can either post your pic online and tag us in your post or email it directly to Stefie@IsraelForever.org.

Help your students find unique ways you to incorporate the Israeli flag and the flag of the country in which you reside into your drawings as well, so that the world can see the vast number of nationalities of our IFF artists!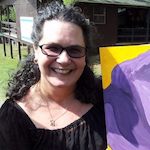 Stefanie Jo Heideman, founder of Art Escapades, is an art educator who believes that art is not supposed to be competitive, but rather a peaceful, relaxing experience for one to engage in and enjoy. As the Arts and Education Specialist for Israel Forever, Stefie is able to weave her love of Israel into her projects and lesson plans for individuals of all ages and stages of life.
---
Recommended for you:


---
FEEL ISRAEL, THROUGH ART.