Healing Arts Calendar 5783
The art of our heart inspires with this one of a kind Healing Arts Wall Calendar - an original wall calendar using artwork created by children for children, an art of the heart, connecting Jews around the world as One Nation.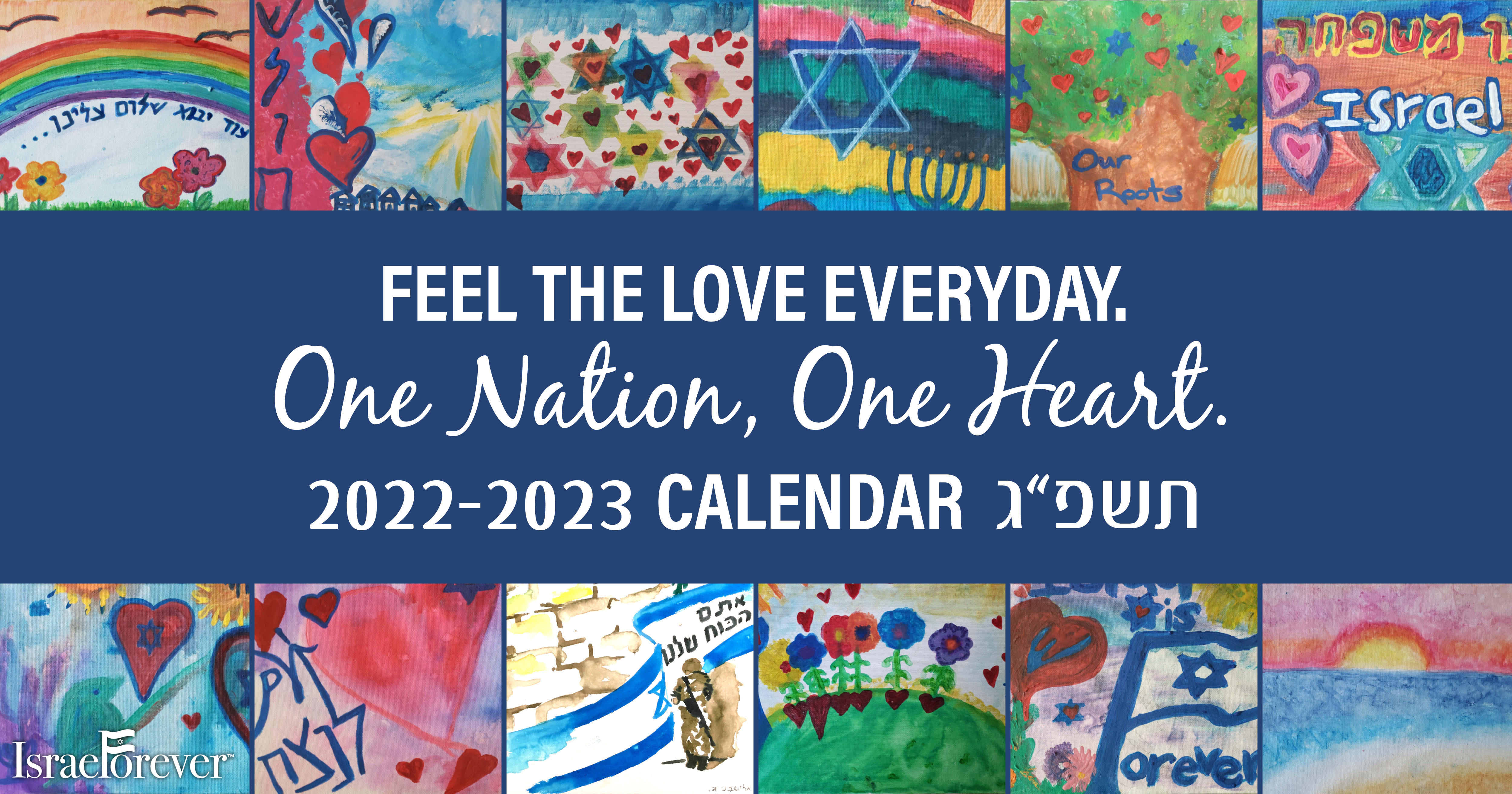 This unique 2022-2023 calendar includes the essentials you need for your home, classroom, office or community center. With all the Jewish holidays, historical dates, and Torah portions featured, this calendar can help you stay organized and inspired all year round.
The calendar is available for download and print, or for purchase as a printed set.
Each month features a Healing Hearts painting contributed by a Virtual Citizen of Israel who wanted to share their support and solidarity, messages of love and Jewish unity through the universal language of art.
Keep 5783 organized with Israel in your Art!

All proceeds for the calendar go to our Healing Arts programs which inspire a feeling of connection with our global community of Jews suffering from terror, trauma, fear or confusion - our fellow Jewish brothers and sisters who can benefit from the inspiration of knowing someone in the world shares one heart as a part of our one Jewish nation.
FIRST MONTH FREE FOR ALL VIRTUAL CITIZENS OF ISRAEL!
Enter your email to download:
Or 
LOG IN AS A VCI
PURCHASE YOUR COMPLETE 5753 CALENDAR HERE!
---
Recommended for you: