Israel@70 printable stickers
Flaunt your pride with your own Israel@70 stickers! Design your own stickers and use them to decorate whatever you want!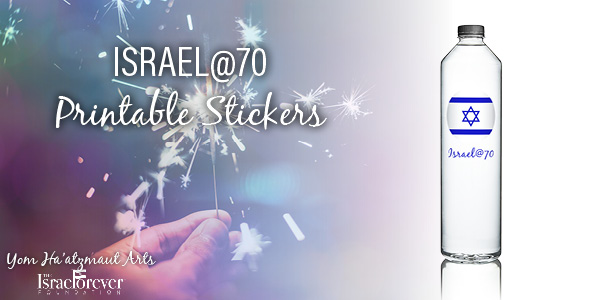 SUPPLIES
---
Images of Israel, make sure they are your own original designs and NOT copyrighted by another entity
White paper
Drawing, coloring, painting materials
Steps to creating your Israel@70 printable stickers:
---
Create your designs on sketch paper. Include the flag, 70, scenes from Israel, etc.
Add color with any drawing materials you like
Take a photo of your design
Upload to your computer
Order stickers from Amazon and follow the instructions on how to upload your images to create your images.
Apply to your water bottles, binders, computer covers, or wherever you like!
Let us know what you have created! Share images of your artwork in our virtual gallery and inspire others to create their own Israel in My Art!
Have your artwork featured in our online Israel in My Art gallery! Sign your artwork with your first name and last initial and email it to Stefie@IsraelForever.org

Painting as a part of a class or art group? Send us your selfies and group pics for a shoutout throughout our global Jewish community who loves sharing the Israel connection with their fellow Virtual Citizens of Israel around the world. Follow us social media and you can either post your pic online and tag us in your post or email it directly to Stefie@IsraelForever.org.

Help your students find unique ways you to incorporate the Israeli flag and the flag of the country in which you reside into your drawings as well, so that the world can see the vast number of nationalities of our IFF artists!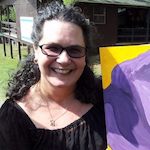 Stefanie Jo Heideman, founder of Art Escapades, is an art educator who believes that art is not supposed to be competitive, but rather a peaceful, relaxing experience for one to engage in and enjoy. As the Arts and Education Specialist for Israel Forever, Stefie is able to weave her love of Israel into her projects and lesson plans for individuals of all ages and stages of life.
---
Recommended for you:


---
FEEL ISRAEL, THROUGH ART.