Purim Puppet Show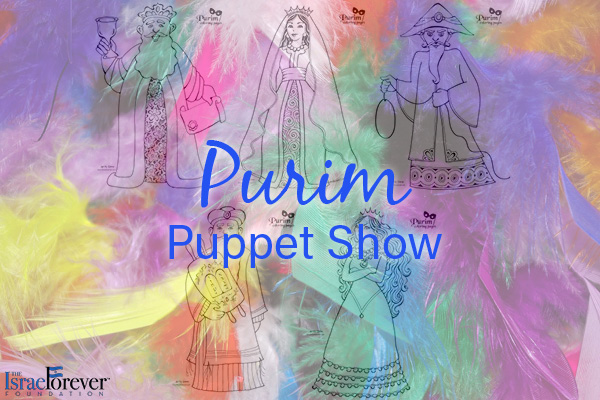 This family or group activity is great for a laugh! By putting on this show you can pass on the Purim story to the next generations and have fun doing it. Wouldn't it be amazing if this activity became their Purim tradition for their children?
HOW TO SET UP YOUR PURIM PUPPET SHOW
---
Print these Purim Characters by Dena Ackerman and have the children or students paste the characters onto index cards or other cardboard (cereal boxes work great!).

Alternatively, your kids might prefer creating their own characters. Be as creative as you want with this!
Cut out the figures and glue each one onto an old sock or glove.
Set up a stage - all you need is something to hide behind like the sofa or a table with a long table cloth over it so the audience won't see the puppeteers behind it.
Invite your audience. Make sure they have noise-makers they can use when Haman is mentioned!
Lights, camera, action! Time to reenact the Purim story!
Have your artwork featured in our online Israel in My Art gallery! Sign your artwork with your first name and last initial and email it to Stefie@IsraelForever.org

Painting as a part of a class or art group? Send us your selfies and group pics for a shoutout throughout our global Jewish community who loves sharing the Israel connection with their fellow Virtual Citizens of Israel around the world. Follow us social media and you can either post your pic online and tag us in your post or email it directly to Stefie@IsraelForever.org.

Help your students find unique ways you to incorporate the Israeli flag and the flag of the country in which you reside into your drawings as well, so that the world can see the vast number of nationalities of our IFF artists!
---
Recommended for you:
---
ISRAEL IN MY ART: PURIM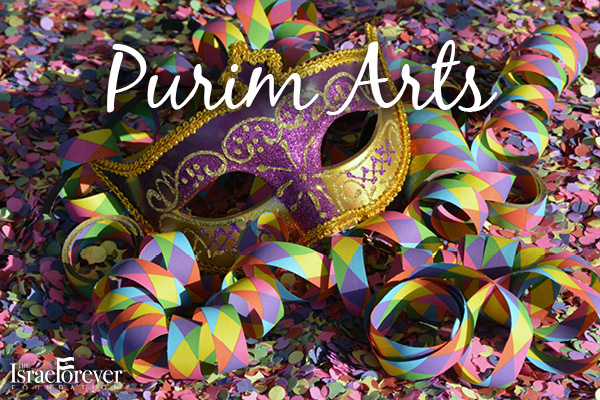 About the Author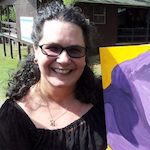 Stefanie Jo Heideman, founder of
Art Escapades
, is an art educator who believes that art is not supposed to be competitive, but rather a peaceful, relaxing experience for one to engage in and enjoy. As the Arts and Education Specialist for Israel Forever, Stefie is able to weave her love of Israel into her projects and lesson plans for individuals of all ages and stages of life.