SOS KIT: Shabbat
Announcing your first SOSMOM Shabbat Kit!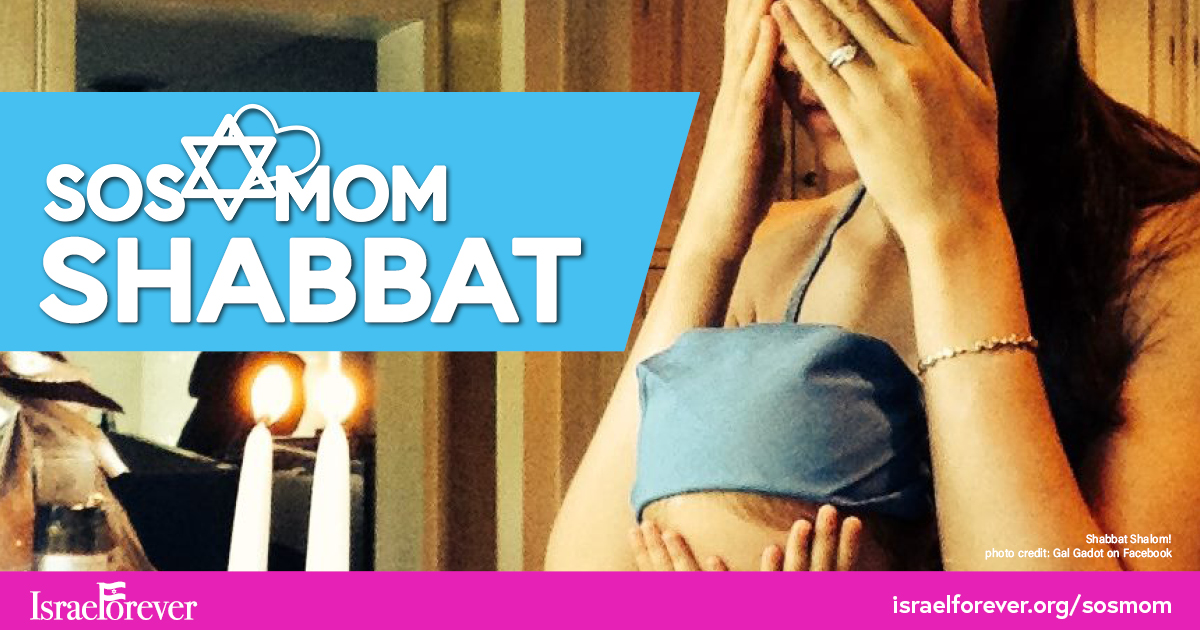 We are so excited for you to enjoy these special resources that will welcome your connection to Shabbat into your family life.
Our first kit is designed to help you create a special Friday night dinner. Whether you keep Shabbat or not, whether you have experienced Shabbat or it is new to you, there are always things we can do to enjoy family time and connect with our Jewish selves in a new and different way.
The first thing in this kit is a brief explanation of Shabbat and the basic brachot that are included in the Shabbat ceremony.
Next, there is a Torah-based article about Sarah Imenu, our mother, the first Jewish Mom. She, and many others throughout history, give us inspiration on what it means to be a Jewish mother. By looking to their example from so many generations ago, we can understand why Jewish women have continued their connection and celebration of Shabbat.
You will also find a discussion sheet about Sarah which you and your family can print and discuss over dinner. This is followed by a challah recipe inspired by Sarah and the traditions of Jewish motherhood, one that is quick, easy, and delicious!
For your enjoyment, we have also included a popular Israeli song for Friday afternoons. And finally, there is a fun interactive game to play after the meal. This game is great for kids of all ages!
We hope you enjoy this SOS kit, and feel free to let us know your family's reactions!
In the interest of encouraging engagement that keeps within the Shabbat tradition, we ask that you do not cook any of these recipes on the Sabbath itself, and that you print the pages before the Sabbath starts.
---
YOUR SOS MOM SHABBAT
SPECIAL BONUS CONTENT
---
EXPLORE MORE
Empowering Jewish moms to raise empowered Jewish children.

SOS MOM is your source for the next generation of Jewish education.
---