SPEAK UP: 5 Tips When Facing Antisemitism
By Jake Silverman
Nazi, racist, fascist, Zionist, but also a Jew? We hear these terms all the time, used very casually, and often falsely and incorrectly, surrounding us in our everyday lives, both in mainstream media and on social media, and perhaps in your street, workplace, or at the supermarket. These words are being thrown around endlessly today, yet many of us feel unsure, confused, or even afraid to identify expressions of hatred against Jews, Israel or Zionism. How do we respond?

Antisemitism, the world's oldest disease. Have you or has anyone you know ever experienced antisemitism? Are you comfortable talking about what happened? What happened after? How did you/they feel? How did you/they deal with it? Is there a cure? Do we stay silent, or do we stand up, speak up, and act out?
Jake Silverman, a VCI Ambassador, had this same question during his teenage years: "As a Jew that grew up in a predominantly non-Jewish area, and as one of the the only Jews in my school, I had to deal with antisemitism. I've narrowed confronting it down to 5 points that I hope can help other young Jewish people wherever they are in the world."
In this activity, we explore 5 tips every teen needs to confront antisemitic bullying. Get together with friends, run this as an activity at a club or youth group meeting or in any classroom setting.
TO DOWNLOAD THIS ACTIVITY:

Or enter your email below, you will then be redirected to the activity PDF download page
THOUGHT QUESTIONS

What situations in your life (real or hypothetical, depending on personal experience) cause you pain from being unable to respond to Jew-hatred?
What can you learn from that to be more prepared should the situation come up again?
How can you start the uncomfortable conversations that need to be had in order to truly confront the rising hate against Jews?
---
Recommended for you:
---
STRONGER TOGETHER

About the Author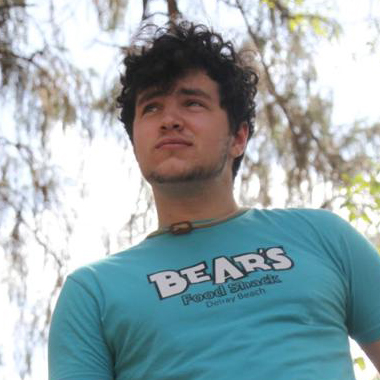 Jake Silverman is from the small town of Vienna, Virginia and took a gap year following his senior year of high school in order to strengthen his Jewish Identity. The first half of the year he taught Krav Maga in Virginia, and the second half he lived in Jerusalem as an intern at Israel Forever. Jake will be studying Psychology at the University of Longwood and plans to continue pursuing a life of proud Jewish activism.